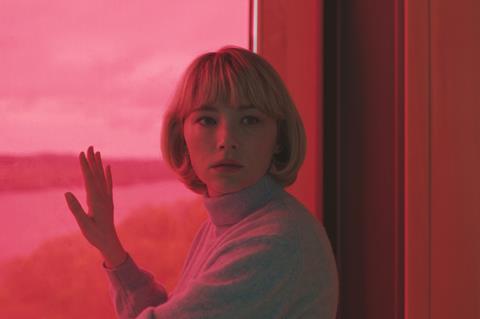 Topic Studios has signed a first-look deal for all media with The Population, the independent production company formed by producers Mynette Louie, Mollye Asher and Derek Nguyen.
The Population's first two films, I Carry You With Me and Swallow, were released this year and the company is currently in post-production on Josef Kubota Wladyka's action-thriller Catch the Fair One. Asher is also a producer of awards contender Nomadland.
Before they joined forces in The Population, Louie, Asher and Nguyen worked together at the women director-focused film fund Gamechanger Films.
Topic Studios, the entertainment unit of First Look Media, is already working with Louie on a limited series drama project. The company's features include recent releases include The Fight, The Mauritanian and The Climb. Currently wrapping production is New York-set pandemic comedy God's Time.
Topic Studios executive vice president Maria Zuckerman commented: "Topic Studios has a great track record of working with top talent across multiple formats and successfully supporting creators as they explore new mediums. In this spirit, we couldn't be more excited and thrilled to collaborate with the gifted storytellers of The Population. We look forward to partnering with the accomplished trio of Mynette Louie, Mollye Asher and Derek Nguyen to bring many very special projects to life."
Louie, Asher and Nguyen added: "We love that Topic Studios, as an independent studio, has the capacity to pivot and innovate, which is more important now than ever. This flexibility, plus Topic Studios' dedication to supporting creators' visions no matter the genre or format, make them the perfect partner for The Population."