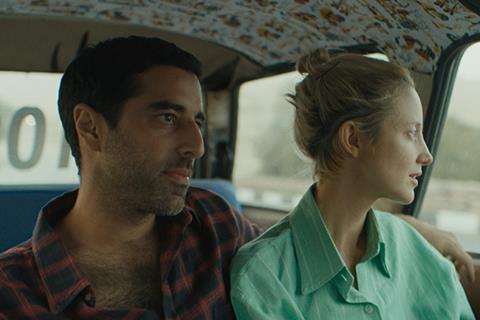 Paris-based sales company Totem Films has sealed deals on Zeina Durra's drama Luxor into the key territories of France and the UK.
Eve Gabereau's Modern Films has acquired UK rights while Paris-based Rezo has signed for France.
The film stars Andrea Riseborough as a traumatised aid worker who reconnects with an archeologist and former lover in the Egyptian city of Luxor, with much of the story unfolding against the backdrop of its complex of ancient monuments and temples.
It is Durra's second feature after the 2010 work The Imperialists Are Alive. Luxor premiered in Sundance's World Cinema Dramatic Competition earlier this year while The Imperialists Are Alive debuted in the festival's US Dramatic Competition in 2010.
Gabereau said she had been drawn to the film for Riseborough's "tour de force performance" as an aid worker processing the trauma of working on the frontline on the Jordanian-Syrian border against the backdrop of Luxor.
"It is also very romantic in the way it weaves love into longing, regret and reconciliation as a parallel story. It's also great to partner with Totem Films who hold so many of the same values as Modern Films, including highlighting strong female directors," she said.
Gabereau has yet to set a release date but told Screen she was mulling an autumn 2020 release, depending on the situation with cinema theatres and festivals which remains up in the air amid the Covid-19 pandemic.
"Eve and Florent immediately understood the introspective and bewitching atmosphere of Luxor," said Totem co-chief Bérénice Vincent, referring also to Rezo acquisition chief Florent Bugeau.
UK-born and based filmmaker Durra produced Luxor with Mohamed Hefzy at Cairo-based Film Clinic, Mamdouh Saba, and Gianluca Chakra at Dubai-based Front Row Filmed Entertainment.
Paul Webster and Front Row's Hisham Al Ghanim are executive producers. Film Clinic's European representative Daniel Ziskind takes an associate producer credit.