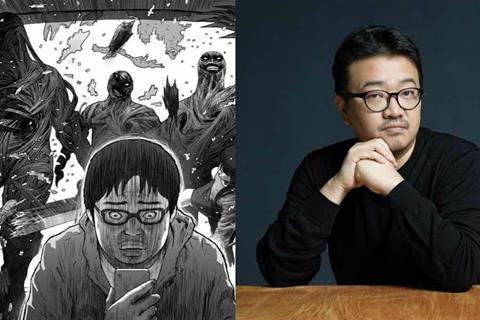 Korean director Yeon Sang-ho (Train To Busan and upcoming Peninsula) is to direct Hellbound (working title), a new Netflix original series based on Korean webtoon Hell.
Yeon will collaborate on the script with illustrator Choi Gyu-seok, whose previous work includes webtoon Songgot, which was adapted as a television drama in 2015.
The series will be produced by Korea's Lezhin Studio, which specializes in transforming webtoons (digital comics) into films, dramas, video games and other original content.
Hellbound will tell a story of surviving under social chaos, when a group of supernatural beings appear and condemn people to hell. A new religious group interprets them as the will of the divine.
Train To Busan was a worldwide hit for Yeon in 2016, grossing $140m globally. The director recently told Screen that Peninsula takes place "in the same universe" but is not "an official sequel".