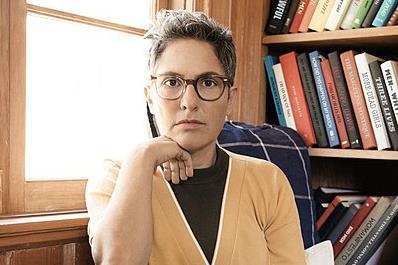 In a startling move that radically transforms the profile of its long-gestating sword and sorcery tentpole Red Sonja, Avi Lerner's Millennium Media has brought on Transparent creator Jill Soloway after the Bryan Singer exited the project.
Gone is the embattled Singer, who was dropped from the project earlier this year amid ongoing sexual assault allegations, which he consistently denies. In his place Avi Lerner has installed a leading light of the contemporary golden age of television, who also happens to be an award-winner and an emblem of female power and diversity in the age of #MeToo.
Sources confirmed that Soloway will write and direct Red Sonja and her hiring comes after Millennium confirmed in February that production on the project had been delayed. Millennium has tried to get the feature off the ground for more than a decade. Brigitte Nielsen made the role of the female warrior famous in a 1985 adaptation of the fantasy comic book, and starred opposite Arnold Schwarzenegger as Kalidor.
Lerner announced Singer last September, at a time when the director had already lost the Bohemian Rhapsody job, reportedly due to repeated absences.
Millennium Media will finance Red Sonja, and Millennium Films will produce alongside Topple Campbell/Grobman Films and Cinelou Films.
Soloway has won Emmys and honours from the PGA and DGA for Amazon Studios' transgender drama Transparent. Last year she fired the show's star Jeffrey Tambor following allegations of misconduct by show employees. She has also produced Six Feet Under, and served as executive producer on I Love Dick. She directed the 2013 rom-com Afternoon Delight starring Kathryn Hahn.
Singer has consistently denied all allegations of sexual misconduct against him. Earlier this month the filmmaker settled with one accuser and agreed to pay $150,000 to Cesar Sanchez-Guzman, who accused him of rape in 2003 when he was 17. Singer denies the claim and according to his lawyers settled to preclude an expensive legal process.