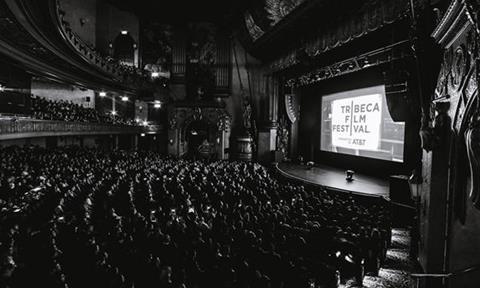 Tribeca Film Institute (TFI) announced on Thursday (21) the selection of 14 scripted and documentary projects for the 16th annual Tribeca All Access (TAA) programme designed to champion under-represented voices.
TAA provides financial support in the form of grants and a range of mentorship for storytellers who "create groundbreaking projects that bring marginalized voices with vital stories to tell, to a mainstream audience."
The next step for the selected filmmakers will be the TFI Network, the filmmaker / industry market that takes place during the Tribeca Film Festival and provides an opportunity to meet experts including distributors, funders, programmers and mentors.
Seven grants will be awarded to scripted projects in various stages:
Coyote Boys, writer-director-producer Haley Elizabeth Anderson; co-producer Adrien Cothier;
The Hole In The Fence (Mexico), director, co-writer Joaquin Del Paso, co-writer, production designer Lucy Pawlak; producer Fernanda De la Peza;
The Inspection, director, co-writer Elegance Bratton; producers Chester Algernal, Valerie Steinberg;
Keep It Together, director, writer Bane Fakih; producers Federica Belletti, Birgit Bernböck;
Lingua Franca, director, producer, writer Isabel Sandoval; producers Darlene Malimas, Jhett Tolentino, Carlo Velayo;
Osian, director, writer Babak Khoshnoud; producers Will Abramson, Zoey Taylor; and
Toll (Brazil), director, writer, producer Carolina Markowicz.
Seven grants will be awarded to documentary projects in various stages:
Above And Below The Ground, director, cinematographer Emily Hong; producer: Maggie Lemere;
Black Mothers, director, producer Debora Souza Silva; producers Sabrina Schmidt Gordon, David Felix Sutcliffe;
Joonam, director Sierra Urich;
North By Current, director Madsen Minax; producer: Felix Endara;
The Other Side (Colombia), director: Ivan Guarnizo; producer Jorge Caballero; co-producer Pablo de la Chica; executive producer Rosa Ramos;
The Silence Of My Hands (Mexico), director Manuel Acuña; producer Mónica Velasco; and
Truth Or Consequences; director Hannah Jayanti; producer Sara Archambault.
"I am thrilled to be welcoming these filmmakers into the TFI family, and into a larger community of their peers during the three days of the TFI Network," said TFI executive director Amy Hobby. "High level industry will have the fortune of meeting these storytellers at a critical moment to launch their projects and careers."
TAA is made possible by philanthropic support from the Oprah Winfrey Charitable Foundation, the National Endowment for the Arts, and the New York State Council on the Arts. And, new in 2019, a grant from Bloomberg Philanthropies will support a select number of TAA grantees from Latin America.
Features supported by the TAA that premiere at next month's 2019 Tribeca Film Festival, which runs from April 24-May 5, are The Short History Of The Long Road, Stray Dolls, and A Woman's Work: The NFL's Cheerleader Problem.