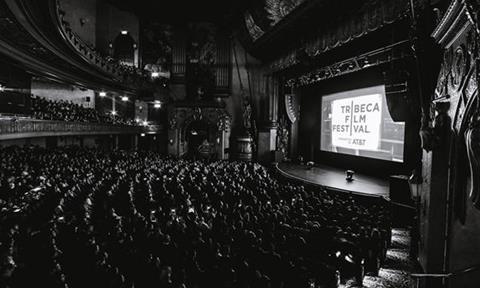 The 19th annual Tribeca Film Festival will run in New York from April 15-26, 2020, festival top brass said on Monday (22).
For the first time at Tribeca earlier this year, features selected for the festival became eligible for the 2020 Film Independent Spirit Awards. As in previous years, recipients of Tribeca's best narrative short, best documentary short and best animated short awards will qualify for consideration in the Oscars' Short Films category.
Festival staff said 40% of the feature films in the 2019 edition of the festival had one or more woman director, while people of colour directed 29% of the feature films in selection, and 13% of feature films were from individuals who identify as LGBTQ+.
The Tribeca TV Festival will return for its third year and is set to run from September 12-15 later this year. The festival is expected to announce programming shortly.
"We never fail to be surprised and inspired by the boundless creativity of independent storytellers," said festival director and vice-president of programming Cara Cusumano. "Discovering and showcasing their boundary-pushing work is truly what makes this Festival great, and we can't wait to see what surprises are in store for us this year as 2020 submissions officially open."
Tribeca Film Festival is curated by Cusumano, artistic director Frédéric Boyer; vice-president of filmmaker relations and shorts Sharon Badal; senior programmers Liza Domnitz (features, TV, and online work), Loren Hammonds (immersive and features), and Lucy Mukerjee (features); programmers Ben Thompson (shorts), Ingrid Kopp (immersive), and Shayna Weingast (panels and programs); and programme advisors Paula Weinstein and Tammie Rosen, along with a team of associate programmers.
Submission for features, shorts, Tribeca TV, Tribeca N.O.W. and Tribeca Immersive opens on August 19. Click here for further details.