Camden/TFI Filmmaker Retreat presented by CNN Films to take place in Maine.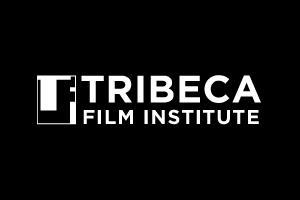 Tribeca Film Institute (TFI) top brass on Monday unveiled the third annual Filmmaker retreat in partnership with Points North Institute and CNN Films.
The event kicked off on Monday (19) in Camden and Rockport, Maine, and will run for six days, offering five US-based documentary filmmaking teams with professional guidance and mentorship.
This year's selected projects explore various issues facing Americans today, from Islamic radicalisation to immigration, birth tourism, reproductive rights, and national parks.
The retreat participants are:
Belly Of The Beast – Erika Cohn (director-producer); Angela Tucker (producer)
Border South – Raul O. Paz Pastrana (director-producer-cinematographer); Ellen Knechel (editor-co-producer)
How To Have An American Baby – Leslie Tai (director-producer); Jillian Schultz (co-producer)
The Mountain And The Magic City – Bridget Besaw (director-producer); Ben Severance (director-producer)
The Youth – Eunice Lau (director-producer); Arthur Nazaryan (director-producer).
Industry mentors include filmmaker Amir Bar Lev (The Tillman Story, Long Strange Trip); Courtney Sexton, vice-president of CNN Films, and ro*co films productions president Sue Turley.
"The projects at this year's retreat are all quite timely and their stories need to be heard by audiences," TFI executive director Amy Hobby said in a statement to Screendaily. "TFI is proud to be working with CNN Films and Points North to help these talented storytellers bring their films to light. "We believe in cultivating strong voices of underrepresented storytellers, and the retreat environment is the perfect setting for intimate guidance and mentorship."
"CNN Films is proud to partner with Tribeca Film Institute and Points North Institute for another incredible summer week of mentoring," Amy Entelis, executive vice-president for talent and content development for CNN Worldwide, said. "Along with these very talented established filmmakers, we are pleased to contribute to the development of emerging documentary makers as part of our commitment to the industry."
"The five projects chosen for this year's Retreat continue our tradition of supporting early-career filmmakers whose diverse stories shed light on the social and cultural shifts happening in American life today," Points North Institute executive director Ben Fowlie said. "Retreats like this are an essential part of the creative process. We're thrilled to work alongside CNN Films, the Tribeca Film Institute and an incredible group of mentors to guarantee that these vital stories find their way into the world."
Of the five projects that participated in the retreat in 2016, both The Family I Had and No Man's Land (originally Malheur) screened at the Tribeca Film Festival earlier this year.