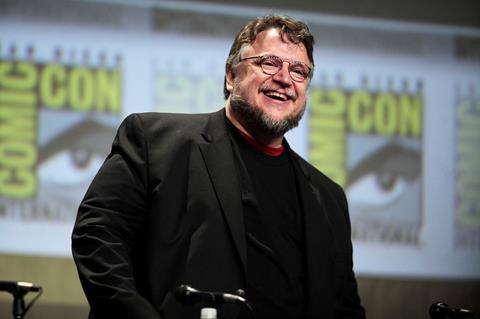 Guillermo del Toro is re-teaming with DreamWorks Animation and Netflix to make Trollhunters: Rise Of The Titans, an animated feature set in the world of the Tales Of Arcadia trilogy of animated series that Del Toro has created for the companies over the past ten years.
Del Toro will executive produce the feature, which will screen worldwide on Netflix (except for in China) next year. Alumni from the first two Tales series, Trollhunters and 3Below, will fill other above-the-line roles on the feature, with Johane Matte, Franisco Ruiz Velasco and Andrew L Schmidt directing and Marc Guggenheim, Dan Hageman and Kevin Hageman writing the script.
The voice cast will include Emile Hirsch, Lexi Medrano, Charlie Saxton, Kelsey Grammer, Alfred Molina, Steven Yeun and Nick Frost.
In the feature, heroes from the three Tales series will team-up to fight for control over the magic that centres in the town of Arcadia, a nexus for battles among trolls, aliens and wizards.
In a statement, Del Toro said: "Team Trollhunters committed, about a decade ago, to try and push the boundaries of 3D CGI animation made for TV. We made decisions from the get-go regarding every asset and every audiovisual decision. We outlined a vast trilogy of interconnecting mythology and characters that we always hoped could culminate with a massive 'all-stars' reunion. Fortunately for us, DreamWorks Animation and Netflix both shared the very ambitious notion of doing the three series, interwoven and then finishing off with a bigger, epic-sized feature film to top it all off. We wanted the feature to improve and expand but to also deliver more scope, more spectacle - more emotion too. We are very proud of the Tales Of Arcadia and extremely eager to deliver this spectacular finale for the audience."
The third Tales Of Arcadia series, Wizards, starts this week on Netflix.