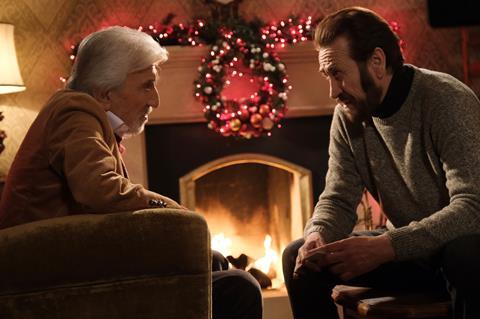 Italian sales outfit True Colours has picked up Edoardo Falcone's I Am Santa Claus and is screening a trailer to international buyers at this week's virtual Cannes market.
I Am Santa Claus is a comedy starring veteran Italian comedian Gigi Proietti as Santa Claus and Marco Giallini as a thief just out of jail. The two go on a journey of self discovery together. The film is now in post production and will be distributed in Italy by Lucky Red around Christmas 2020.
It is produced by Lucky Red and 3 Marys Entertainment with Rai Cinema.
The film is Falcone's third as a director following God Willing and It's All About Karma which were both sleeper hits at the local box office. He is well known as a screenwriter for big Italian comedies.
Rome-based True Colours made a splash two years ago with The Legend Of The Christmas Witch, also produced by Lucky Red, that grossed €7.7m at the Italian box office and sold to key territories including France, Germany and the US.