TrustNordisk will handle international sales on director Fenar Ahmad's second feature film Darkland.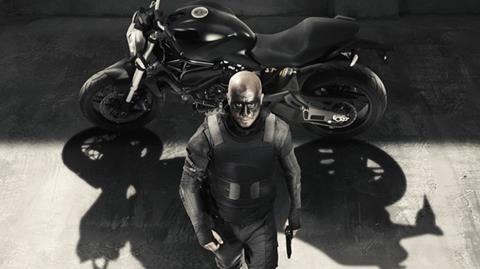 TrustNordisk has picked up international rights for the upcoming action thriller Darkland. The film is directed by Fenar Ahmad.
Darkland stars Dar Salim (Games of Thrones) as the lead. He will be joined by Stine Fischer Christensen (After the Wedding), Roland Møller (Land of Mine) and Dulfi Al-Jabouri (A War).
The film tells the story of Zaid, played by Salim, a successful surgeon who lives with his pregnant girlfriend, played by Christensen. One night, Zaid's younger brother knocks on his door and asks for money. Zaid refuses, but a few days later, his brother is assaulted and killed.
With little help from the police, Zaid feels obligated to find out who murdered him and embarks on a mission to eliminate all criminal gangs in Copenhagen by disguising himself and entering the criminal underworld. He must decide if the price of revenge is worth risking it all.
Darkland is director Ahmad's second feature film. His shortfilm Megaheavy was selected for the Generation section at the Berlin International Film Festival in 2009.
Head of sales at TrustNordisk Susan Wendt commented: "Fenar Ahmad is definitely a director to keep an eye on with his unique directing style, and we are certain that audiences around the world will embrace the film.
Darkland is produced by Jacob Jarek for Profile Pictures with support from Danish Film Institut, DR and Scanbox Entertainment. It is executive produced by Thor Sigurjonsson, Ditte Milsted and Caroline Schlüter Bingestam.
Scanbox Entertainment will handle Nordic distribution.