Cinesisters, a collective of UK women directors dedicated to showcasing the breadth of the country's female filmmaking talent, has attracted more than 50 members since it launched earlier this year.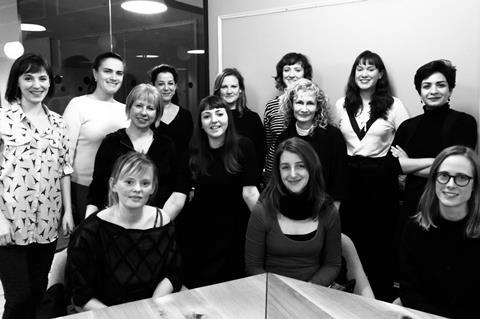 At last count, 64 female directors of varying experience had signed up to the initiative, which runs a website promoting its members' works and also meets in London once a month to share relevant experience and offer hands-on advice.
The roster includes Bafta winners, multiple Screen Stars of Tomorrow, Broadcast Hotshots, Breakthrough Brits and Emmy nominees. They have worked with companies including BBC Films, Film4, Pathe, Canal Plus, Channel 5, Film London, Netflix and Sky.
To be eligible, directors must either have one feature film credit to their name, or have three short films credits and be attached to a feature with funded development.
The organisation was founded in response to ongoing concerns about the lack of opportunities for women filmmakers in the UK and abroad. In 2016, campaigning body Directors UK published a report which cited an ""unconscious, systemic bias" in the industry towards male directors.
The report noted that of the 2,591 films made in the UK from 2004 to 2014, only 13.6% were directed by women. Further reports conducted in Europe have also established similar figures. In Hollywood, a report published this year found that a mere 7% of the top 250 films of 2016 were directed by women, a figure that was actually in decline.
Last year, the Swedish Film Institute responded to the ongoing imbalance by launching a "wikipedia" of women in film.
Cinesisters co-founder Claire Oakley hopes that the group will allow women directors to support each other to ultimately get more projects off the ground. "Directors don't often meet each other but we all have a wealth of experience, it seemed crazy not to share it. Through the group we can learn from each other and support each other to get our films funded, made and released."
Fellow co-founder Nicola Mills says the group has already helped to inspire change. "I've found nothing as inspiring as this kind of peer to peer mentoring and support - the sheer amount of information and energy you can access through the Cinesisters network never fails to make me grin: Change is definitely now."
Alongside the website, which features a database of its members' works, Cinesisters has also put together a showreel to showcase those films, which you can watch below.