UK film-makers are in the spotlight at the fifth edition of Vologda's VOICES festival (July 4-8), which will open with Ken Loach's Cannes Competition film Jimmy's Hall.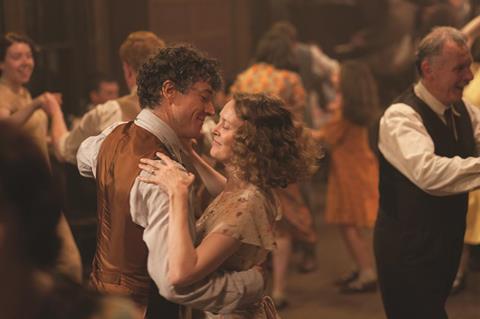 British actress Justine Waddell, who learnt Russian for her role in Alexander Zeldovich's Target (Mishen), will join the competition's international jury, including Moscow Film Festival programme director Kirill Razlogov, Russian actress Olga Sutulova, and Armenian-French actor-director-producer Serge Avedikian, with writer-director Svetlana Proskurina as jury chairperson.
The competition line-up of 10 first and second features are as follows:
Life Feels Good, dir: Maciej Pieprzyca, Poland
Still Life, dir: Uberto Pasolini, UK
Class Enemy, dir: Rok Bicek, Slovenia
Blind, dir: Eskil Vogt, Norway
Stereo, dir: Maximilian Erlenwein, Germany
The Art Of Happiness, dir: Alessandro Rak, Italy
Wolf, dir: Jim Taihuttu, The Netherlands
To See The Sea, dir: Jirí Mádl, Czech Republic
When Animals Dream, dir: Jonas Alexander Arnby, Denmark
Skinless, dir: Vladimir Beck, Russia.
Sidebars include the out-of-competition European section with such films as The Great Beauty, Ida, and The Broken Circle Breakdown, a Russian Programme featuring such titles as Dubrovskiy, I Won't Come Back, Goodbye, Mum and Moscow winner Yes And Yes, as well as an evening dedicated to the late Russian director Alexey Balabanov..
Following previous focuses on France, Italy, Germany, and The Netherlands, VOICES turns its attention to UK cinema in the UK-Russia Year of Culture.
A showcase of recent British films will include A Long Way Down, Calvary, All Is By My Side, and Hello Carter which will be introduced by director Anthony Wilcox in person.
Russian director Andrey Khvostov who was selected as a Screen Future Leader at last year's Cannes Film Festival, will also be in Vologda to present his Russian-UK co-production, the debut feature Saint Petersburg, which will also screen in the Focus UK
Other guests travelling to Vologda from the UK include Uberto Pasolini, NFTS chief Nik Powell, and producer David P. Kelly, who was in Moscow last week for the sixth Moscow Business Square.
Kelly will join his Russian production partner Natalia Ivanova and director Vera Glagoleva to take part in a roundtable discussion on co-production and literary adaptation based on their experiences of working together on the Turgenev adaptation Two Women, starring Ralph Fiennes. (ends)