Sector's revenue was up 3.5% in 2015.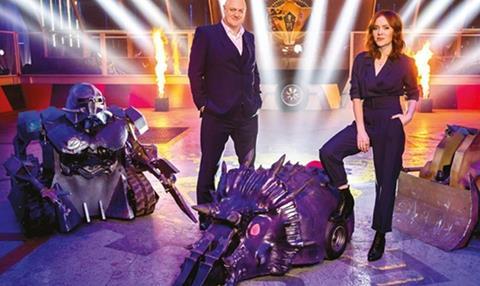 A boom in international primary commissioning and format sales boosted the UK indie sector's total revenue by 3.5% in 2015, according to the Pact Census.
Following a decline in 2014, the sector has bounced back to near- 2013 levels, with revenues rising from £2.88bn to £2.98bn last year.
The recovery is mainly due to a 13.4% increase in international revenues, which rose from £874m to £991m. The bulk of that growth came from commissions, which rose from £599m to £697m.
International buyers showed less interest in UK finished programmes, which suffered a slight decline in sales, but income from format rights rose from £93m in 2014 to £152m in 2015.
Pact chief executive John McVay pointed to a healthy mixed ecology, despite the drop in tape sales. "If you're making a big show for a US cable network, you're on a way bigger margin than you would be in the UK," he explained.
"The great thing for British producers is they have rights on UK commissions so they can exploit their IP, but are also able to take advantage of markets that operate just on margin."
The census revealed that domestic revenues fell slightly in 2015, down 1.6%, but McVay said the overall picture was positive.
"The PSBs only put so much in their programme budgets, and that is in direct relation to how much licence fee the BBC receives or how much advertising revenue the other channels generate," he said.
"It's been pretty much the same spend for the past few years, particularly among the main PSBs. Any growth has come from multichannel."
He emphasised that domestic revenue (£1.8bn) still accounts for more than half of the sector's total income, but said diversification into the international market is necessary for survival. "If you want to grow your business, you're going to have to get work elsewhere, while holding onto your domestic activity," he said.
Regional spend
For the first time, the census revealed indie sector commissioning outside of London, which accounted for 39% of total spend. The BBC and Channel 4 were the biggest regional spenders.
The North West and Scotland generated the most, with both accounting for 8% of spend outside of London. The North East and the Midlands received the least spend, at 1% each, while there was no indie revenue at all generated in East Anglia (see table, below).
McVay said the regional figures were evidence that things are "moving in the right direction" but warned broadcasters against an over-reliance on lifting and shifting shows to the regions.
"We want to see that those numbers reflect long-term sustainable recommissions outside of London, that help build capacity and scale in production hubs," he said.
"The BBC and Channel 4 have a critical role to play in that. They're hitting the numbers, but when you dig into them, sometimes the commissions are short runs, such as singles or three-parters. What you want to see is more long-running, returning series."
Elsewhere, the census revealed a decline in spend on entertainment programming. McVay suggested that could reflect a move towards less talent-heavy fact-ent formats after the success of series like The Great British Bake Off and Gogglebox.
Entertainment programming spend was down 23% year on year, while factual entertainment experienced the biggest single-year gains among the genres, increasing by 49%.
After a period of consolidation, the biggest and smallest producers gained market share in 2015, leaving the small number of indies that have not been subsumed by larger groups and have turnover between £25m and £70m squeezed.
Their revenues dipped from a 37% share last year to 20% in the latest survey.
However, the survey highlighted that with such a small sample remaining in the middle, the performance of one indie can skew the results for the group.
This article originally appeared on Screen's sister publication Broadcast.