The UK's film industry has reacted with shock to last week's news that historic London prop house A+M is set to close down due to the HS2 Crossrail development.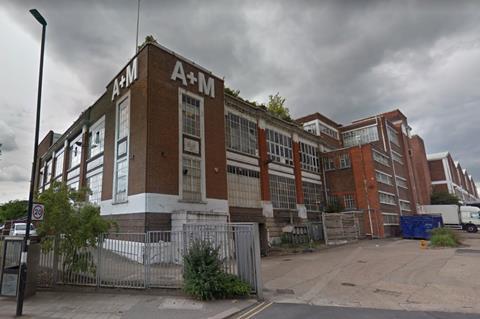 A+M has been a London institution for 40 years and stocks more than one million props. Recent productions to have utilised the company include Netflix series The Crown and period feature Outlaw King, as well as Disney's Beauty And The Beast and upcoming Aladdin.
There's been no official confirmation yet what will happen to the stock, but a source with knowledge of the events said some props have been sold to productions, some have gone to auction, and some have been scrapped.
Screen spoke to several of the country's leading production designers and set decorators about what this could mean for UK film production.
Jude Farr, Oscar-nominated for her work on The King's Speech and set decorator on Netflix's Outlaw King:
"I wouldn't do a film and not come here. I've just finished Outlaw King and I practically emptied their basement of all the medieval furniture for it. I've been doing this for 35 years, so I've known them since pretty much the beginning when they started. Everything they've got is a treasure - every single person that I know who does my job will come here."
Cristina Casali, recent Bifa-winner for her work as production designer on The Death Of Stalin:
"A+M's closure will leave a massive hole in set decorating, it's a complete disaster. There has been a big push from set decorators to find them another site, but as I understand it, time is running out. A+M is massive – it has six football pitches-worth of rugs, furniture, lighting, Far Eastern, Middle Eastern, European, African props - you name it, they had it. It is a massive loss to me."
Tina Jones, set decorator on Belle, King Arthur: Legend Of The Sword and the upcoming Jurassic World: Fallen Kingdom and Aladdin:
"I have always used A+M hire on all of the films that I have decorated. It is a great loss to the UK film and television industry, who for many years have been using A+M's wonderful stock on some iconic productions."
Alison Harvey, set decorator on The Crown and the upcoming Hellboy reboot:
"The loss of A+M is a tragedy for the industry. I have used it on every production I've ever worked on over the past 20 years. It has a unique collection of props that are not held anywhere else and are not readily or affordably available to buy anymore – it is an extraordinarily diverse and irreplaceable collection of antiques and objects.
"They had a unique database and booking system which meant that a set could be sourced and propped within a day, delivered, dressed and shot. The hire companies really are some of the unsung heroes of the massive logistical machine that is making a film. I think it is too late to save, its loss will have a massive impact on filmmaking in the future."
Cathy Cosgrove, Paddington 2 set decorator:
"A+M has been an invaluable resource to both film, TV, commercials and theatre over many years. It is devastating that they have ceased trading. The closure has been presented to us all as a fait accompli, without giving anyone a chance to try and rescue the stock."
Charlotte Dirickx, set decorator on Peterloo, On Chesil Beach and Mr Turner
"The closure of A+M is a topic close to most set decorators' hearts at the moment. A+M have a huge, diverse stock. Their selection of 1930s and 1980s furniture will be a huge loss. They have excellent bookers who knew their stock and a dedicated team behind the scenes."