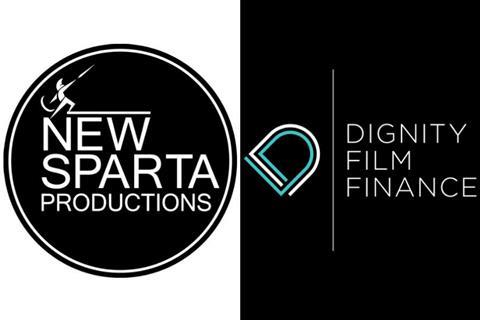 New Sparta Productions, run by Christopher Simon (Miss You Already) and part of Jerome Booth's New Sparta investment group, is teaming with Maggie Monteith's Dignity Film Finance (Pin Cushion) on a slate of feature productions.
The deal will kick off with espionage thriller Neither Confirm Nor Deny, based on David Sharp's novel The CIA's Greatest Covert Operation, which the pair will co-finance and co-produce alongside Scott Free Films. David Collard (Out Of Time) has now been attached to write the film's screenplay.
Set at the height of the Cold War in the late 1960s, the film will tell the story of a Soviet nuclear submarine that sank in mysterious circumstances. Despite a massive secret search, the Soviets were unable to locate it – but the Americans did, hatching a six-year operation to resurface the vessel.
Also on the slate is a feature documentary about the same incident to be directed by Phil Carter, whose credits include factual programmes for HBO and Channel 4. New Sparta's head of development Sheryl Crown will produce that project, she previously co-founded The Documentary Company (Searching For Sugarman) with Monteith.
The companies will continue to also operate their individual slates. Dignity Film Finance's upcoming slate includes Carol Morley's cop drama Out Of Blue, which is now in post-production, and Weekend star Tom Cullen's directing debut Pink Wall.
Maggie Monteith commented: "We are all very excited to be at the start of this adventure, working with old friends and new. Christopher Simon and his team have been responsible for producing beautiful and ground-breaking cinema, and we hope to now continue this together."
Christopher Simon added: "Jerome Booth, New Sparta Productions' chairman, and I are thrilled to be embarking on this new partnership with Maggie Monteith and Dignity Film Finance, and look forward to developing, financing, and producing a compelling slate of dynamic feature films together."