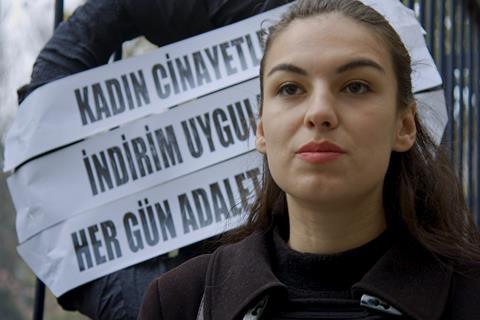 Chloe Fairweather's Turkish-language documentary Dying To Divorce has been selected as the UK's entry to the international Oscar feature race.
It is Fairweather's feature debut, with previous credits including Channel 4 docuseries 24 Hours In Police Custody. She has also produced the film alongside Sinead Kirwan.
Dying To Divorce was filmed over five years. It takes a deep dive into Turkey's gender-based violence crisis – more than one in three Turkish women have experienced domestic abuse – and the political events that have damaged democratic freedoms across the country.
The Bifa-nominated film follows the work of lawyer Ipek Bozkurt and fellow activists who are to put abusive men behind bars.
Dartmouth Films will release Dying To Divorce in UK cinemas on November 26, to coincide with the UN's Campaign of 16 Days of Activism to combat gender violence. The film was supported by the National Lottery through Creative Scotland.
The UK did not submit a feature in this category last year. For the 2020 Oscars, the UK submitted Chiwetel Ejiofor's directorial debut, the Chichewa-language The Boy Who Harnessed The Wind. The UK has not received a nomination in this category since 1999's Welsh-language Solomon & Gaenor, with no wins to-date.