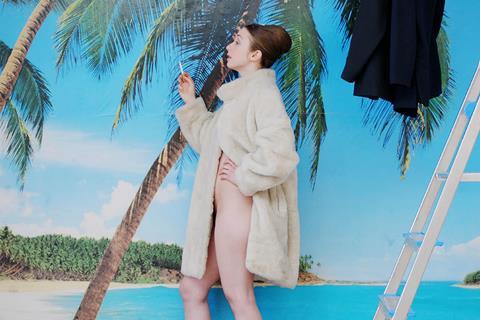 Krow's Transformation, a documentary by Canadian director Gina Hole Lazarowich, will open the UK's Raindaince Film Festival next month (September18-29). It is one of 13 world premieres screening at the festival.
The documentary tells the story of transgender model Krow Klan, a prominent former female model who begins a three-year transition to the male gender. It chronicles major cornerstones in their life such as walking the Louis Vuitton SS19 Paris show.
The festival will close with the UK premiere of German filmmaker Susanne Heinrich's Aren't You Happy? starring Marie Rathscheck, a post-modern comedy about a young woman roaming the streets of Berlin. It premiered at Germany's presitigious Max Ophuels Film Festival in January and has since gone on to play varoius key festivals including Rotterdam, Gothenburg and New Horizons.
Raindance, which is screening some 90 features, is focusing on the continent of Europe for this edition. "Despite Brexit uncertainty, we're bringing the boldest and freshest talent from the world of indie filmmaking to the heart of London," said Raindance founder Eliot Grove. "Raindance is proud to have a global vision, not a narrow one, and this year's festival has an incredible range of stories from Britain and across the world."
Olivia Colman will receive the festival's inaugural Icon Award.
2019 Raindance world premieres
Driven To Abstraction (US)
Dir: Daria Price (US)
Everybody Flies (UK)
Dirs: Tristan Loraine, Beth Moran
Hilda (UK)
Dir: Rishi Pelham
Imperial Blue (UK-Uga)
Dir: Daniel Moss
Krow's Transformation (Can) Opening film
Dir: Gina Hole Lazarowich
Like (UK)
Dir: M. Frank
Macabre (Braz)
Dir: Marcos Prado (Bra)
Matthew Mark Luke John (Rom)
Dir: Tom Wilson
My Day (UK)
Dir: Ibrahim Miiro
The Planters (US)
Dirs: Alexandra Kotcheff, Hannah Leder
Under The Radar: The Mike Edmonds Story (UK)
Dir: Simon Frith
Whores On Film (US)
Dir: Juliana Piccillo