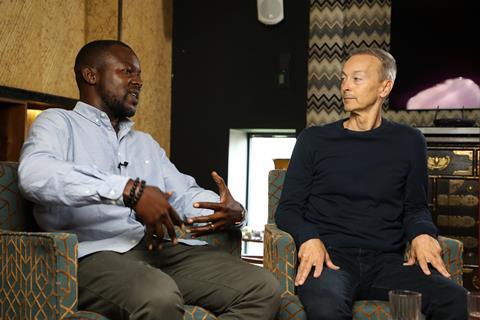 UK film and television training body ScreenSkills has opened a new funding pot of £210,000 ($260,000) to support mentor programmes across the industry.
The funds will support organisations or companies to deliver mentoring schemes across the UK's screen industries. ScreenSkills is particularly encouraging applications from new mentoring initiatives and programmes that focus on below-the-line roles, which could benefit from seed funding.
The new round of funding builds on previous projects funded by ScreenSkills with support from the BFI (awarding National Lottery money) under the Future Film Skills strategy.
The mentoring schemes will be targeted at people wanting to: learn more about how to enter the screen industry; progress their career; transfer relevant skills or expertise from outside the industry; or return to the screen business following a break due to parental leave, illness or carer responsibilities.
Outfits are also being required to address some of ScreenSkills' diversity and inclusion targets. Jane Saunders, ScreenSkills mentoring programme manager, said: "Mentoring can be a transformative opportunity for both mentee and mentor and is an incredibly important part of developing a more inclusive film and television workforce."
ScreenSkills launched a UK-wide mentoring drive last year to support new and established professionals in the industry. The ScreenSkills Mentoring Network aims to match 3,000 mentoring pairs by 2022.
Recipients of support to date include Directors UK, Women in Film and TV, the Scottish Documentary Institute (focused on female producers and/or directors) and Beats, a not-for-profit organisation founded by British East Asians working across the screen industry.