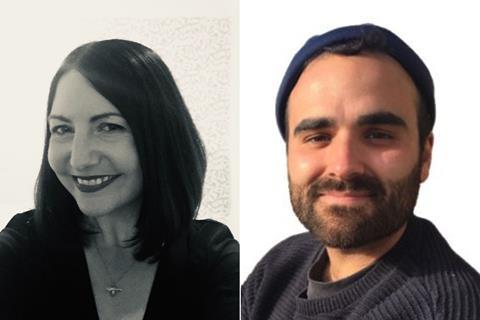 UK distributor and film agency Together Films has hired two executives as part of an expansion of the company.
Former Bafta executive Alex Cook joins the company as director of operations, and will lead Together's business strategy, policy and operations. Cook worked at Bafta for 12 years including as the head of film from October 2011 to October 2012. She has also worked as director of Triggshot Productions, a non-profit organisation focused on bringing female voices to the screen.
Together has also hired John-Paul Pierrot in the new role of head of digital marketing and partnerships. Starting in mid-October, Pierrot will lead the marketing team on social impact entertainment campaigns and brand launches for film festivals, industry and foundation partners. He will report to Together CEO and founder Sarah Mosses.
Pierrot was previously digital marketing manager at Picturehouse Cinemas, where he helped to develop the Enchanted Screen campaign, which won best marketing campaign at the 2018 Screen Awards.
Together is also hiring for another new role, of head of acquisitions, sales and distribution. Founded in 2013, the company's move to digital markets accelerated in 2020, coinciding with an expansion of staff from five to 14 including staff in New York City.
Earlier this year Mosses was selected for the National Film and Television School's Inside Pictures mentoring scheme, providing support to up-and-coming industry leaders.