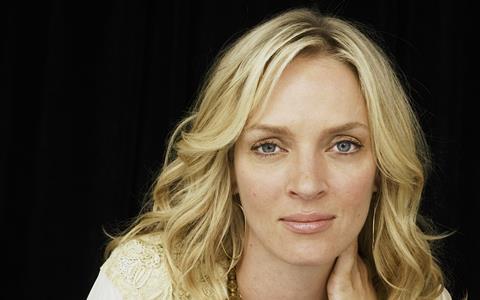 Months after a cryptic statement on a red carpet in which she intimated there would be a story to tell, Uma Thurman has broken her silence and alleged disgraced former film mogul Harvey Weinstein sexually assaulted her.
The star of Pulp Fiction told The New York Times on Saturday (February 3) that Weinstein forced himself on her many years ago in a London hotel. Through his attorney Ben Brafman, a "stunned" Weinstein called the accusations "false" in a subsequent article in the Times and was understood to be weighing up possible legal action.
Thurman recounted how, prior to that alleged incident, Weinstein appeared before her wearing a bathrobe in a Paris hotel in the late 1990s. The sight did not make her feel threatened, she said.
"Then I followed him through a door and it was a steam room," Thurman told interviewer Maureen Dowd. "And I was standing there in my full black leather outfit — boots, pants, jacket. And it was so hot and I said, 'This is ridiculous, what are you doing?' And he was getting very flustered and mad and he jumped up and ran out."
Some time after that, Thurman claimed a very different encounter occurred in a London hotel room. "He pushed me down. He tried to shove himself on me. He tried to expose himself. He did all kinds of unpleasant things. But he didn't actually put his back into it and force me. You're like an animal wriggling away, like a lizard."
Thurman was staying with her make-up artist from 1994 hit Pulp Fiction, Ilona Herman, at the time. According to the interview, the following day a bouquet of yellow roses arrived for the actress at Herman's house. Thurman said she decided to go to the Savoy to confront Weinstein about the encounter and warned him that if he replicated his behaviour with other people it would end his career and family. Herman said when Thurman emerged from the hotel, she looked extremely upset and later revealed Weinstein had threatened to sabotage her career.
The Times contacted a Weinstein spokesperson who said the executive denied threatening to derail Thurman's career, adding that until the Paris incident, Weinstein believed they had shared a "flirtatious" professional relationship. The article went on to say Weinstein said he had made a pass at the actress in England after misinterpreting signals in Paris, and immediately apologised.
Weinstein's attorney Ben Brafman said in a subsequent article in the Times on Saturday that his client was "stunned" by Thurman's "false accusations" in the interview and stressed their working relationship of more than 20 years. Weinstein is understood to be mulling over legal action in response to claims in the interview.
Weinstein stands accused by dozens of women of, variously, rape, sexual assault, and sexual harassment. He has denied "unequivocally" any non-consensual sex.
In the Times interview, Thurman claimed her old agency CAA was connected to Weinstein's predatory behaviour. The agency has apologised.
And in a final, unrelated bombshell from the interview, Thurman spoke of an incident while shooting Kill Bill Vol. 1 in Mexico. The actress said she told director Quentin Tarantino that she was afraid of driving a blue convertible on set after a teamster had warned her it might not work properly.
When the director told her the car was fine and urged her to drive it, Thurman did so and crashed it into a palm tree. "When I came back from the hospital in a neck brace with my knees damaged and a large massive egg on my head and a concussion, I wanted to see the car and I was very upset." Thurman said.
"Quentin and I had an enormous fight, and I accused him of trying to kill me. And he was very angry at that, I guess understandably, because he didn't feel he had tried to kill me."
She later added: "Harvey assaulted me but that didn't kill me. What really got me about the crash was that it was a cheap shot. I had been through so many rings of fire by that point. I had really always felt a connection to the greater good in my work with Quentin and most of what I allowed to happen to me and what I participated in was kind of like a horrible mud wrestle with a very angry brother. But at least I had some say, you know?"