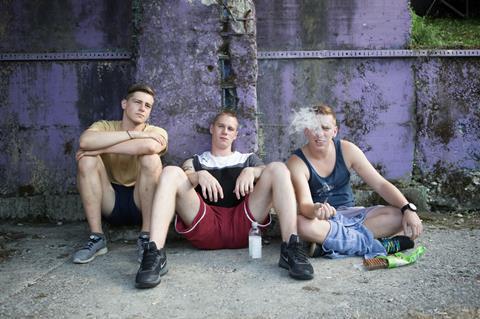 Uncork'd Entertainment has acquired all North American rights from Wide Management to the Slovenian coming-of-age thriller Consequences ahead of its world premiere in the Discovery section on Friday (September 7).
Darko Štante's directorial debut marks the first feature by a Slovenian filmmaker to play at TIFF in nearly a decade and is based on his own experiences working with youth in a correctional facility.
Matej Zemljic stars as a troublesome gay teen who is thrown into a violent facility where he joins a gang. Andraž Jeric and Jerca Jeric of Temporama Film Society produced.
Uncork'd plans a 2019 theatrical roll-out starting in New York and Los Angeles in conjunction with Dark Star Pictures as part of a platform theatrical release, followed by a North American VOD release. Canadian broadcaster Out TV has signed on for exclusive Canadian broadcast rights.
Uncork'd President Keith Leopard negotiated the deal with Wide Management's director of international sales Danya Hannah.
"Darko Štante's feature debut is a powerful and cautionary tale of how masculinity is perceived and can become toxic – there is no better time than now to explore these themes through a medium such as film," said Leopard. "This landmark feature from Slovenia marks an exciting new voice on the international film scene."
"We are thrilled that Uncork'd will distribute Consequences, a modern-day, Slovenian retelling of Truffaut's The 400 Blows - with the added layer that our protagonist is grappling with his burgeoning sexuality," said Hannah.
"Uncork'd is truly passionate about the film, and we have had great success working with them in the past on provocative and hard-hitting foreign-language titles such as Goran by Nevio Marasović, Euthanizer by Teemu Nikki, and The Marriage by Blerta Zeqiri."