Steven Spielberg has gone back to the Universal fold in a deal between the studio and the freshly minted Amblin Partners, a reiteration of DreamWorks Studios funded by Participant Media, Reliance Entertainment, eOne and the director himself.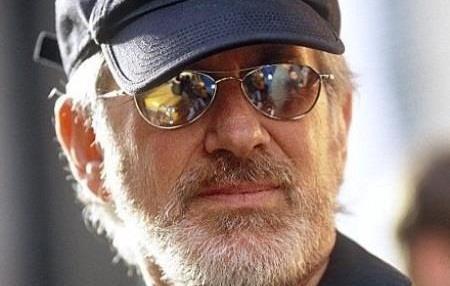 Under the multi-year agreement, Universal Pictures and Focus Features will market and distribute approximately four to seven features a year from Amblin Partners in North America and select international territories.
The new company will produce content from the Amblin, DreamWorks Pictures and Participant brands and first to be released will be Tate Taylor's thriller The Girl On The Train starring Emily Blunt on October 7, 2016.
CEO Michael Wright and president and COO Jeff Small will lead Amblin Partners. Amblin Television will become a division of the new venture and continues to be run by co-presidents Justin Falvey and Darryl Frank.
They join producer Kristie Macosko Krieger and president of production Holly Bario on the film side to complete Amblin Partners' senior management team.
eOne will handle direct distribution of Amblin Partners films in Australia/New Zealand and Spain as well as the UK and the Benelux where it previously had an output deal with DreamWorks Studios.
The new partnership will allow eOne to extend its collaboration into television production and distribution, licensing and merchandising.
Participant Media will remain a separate company and continue to develop, produce and finance separate projects with socially relevant themes.
The contribution of the Amblin Partners backers was unspecified. J.P.Morgan Chase structured and arranged the $500m debt syndication together with Comerica Bank.
Other financial institutions involved included Sun Trust Bank, Union Bank, City National Bank and Bank of America, among others. J.P.Morgan Chase and its predecessors have financed DreamWorks Studios since its inception in 1994.
"The same magnet that pulled me to Universal when I first wanted to make movies is bringing me home again to this new exciting relationship," said Spielberg, who made the studio his home starting with The Sugerland Express back in 1974. "It is my hope that we can make some more beautiful music together."
"We couldn't be more pleased to be back in business with Steven," said Universal Filmed Entertainment Group chairman Jeff Shell and Universal Pictures chairman Donna Langley.
"His iconic films have stood the test of time and are embraced by audiences around the world. We look forward to working with Steven and Amblin Partners as we build on 2015's record-breaking year."
"Universal is and has always been Steven's home," said NBCUniversal vice-chairman Ron Meyer. "The longevity of my personal and professional relationship makes this especially rewarding and we are proud to continue our association with Steven and the quality films he produces."
"Having a strategic distribution partner with the pedigree and depth of Universal allows our new venture to be poised for success right out of the gate," said Participant Media chairman Jeff Skoll.
"We are delighted to join Steven Spielberg, Jeff Skoll and Reliance in launching this unique new venture," said eOne president and CEO Darren Throop. "We continually strive to partner with producers of the highest quality content, and Amblin Partners certainly represents the gold standard."