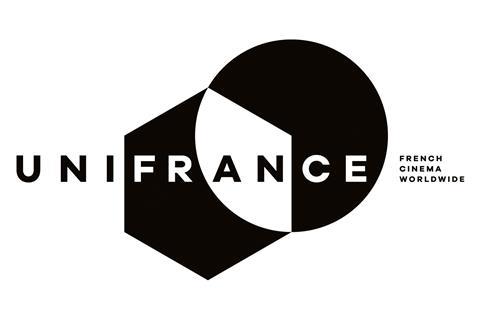 European industry organisations have responded to the report yesterday in Screen that a senior sales executive was sexually assaulted 20 years ago while attending a festival on behalf of Unifrance.
Isabelle Giordano, managing director of Unifrance, the government-backed organisation for promoting French films outside France, told Screen:
"I confirm that Unifrance offers all our support to Daniela Elstner. Her testimony is very courageous and useful to understand how violent acts can exist with a dramatic lack of reactions and help. Unifrance condemns these acts and it is obvious that we cannot tolerate any kind of violence, discrimination or inappropriate behaviour inside the markets, festivals or junkets we organize.
"We pride ourselves that in the French industry many women have responsibilities and leading roles. I work daily with a lot of gifted women such as Daniela Elstner who are managers in the French cinema industry, mostly among the international sales agents. I hope all those women can work in the future in a safe environment."
Europa International, the European association representing 46 sales companies from 14 countries, commented:
"The European Association of International Sales Agents, Europa International, is very concerned about any kind of sexual harassment its members might be victims of and condemns all acts of such sort under all circumstances.
"Therefore, during our annual conference in Bucharest, Romania (24 - 26 November 2017), we will address the subject in particular so that we can guarantee to the members of the industry, now and in the future, the best possible working environnment and protection against any kind of inappropriate behaviour."
Meanwhile, Simon Crowe, chair of the UK sales companies' trade body Film Export UK, said: "Daniela heads ADEF, our counterpart organisation in France and we applaud her courage and leadership in speaking of these hurtful events. The sales community is close and we stand in solidarity with all who speak out, because when we are silent or look away, we are complicit with those who abuse their power and influence."
Elstner, managing director of Paris-based Doc & Film International and president of French sales agent organisation ADEF, yesterday became the first executive from the European sales and distribution business to detail her experience of harassment in the industry.
Twenty years ago, the executive says she was sexually assaulted by a well-known figure in the French film sector.
Elstner's story follows accounts of harassment from European artists such as Lea Seydoux, Juliette Binoche and Bjork.
Unifrance is administered by French state authorities, in particular France's lead body for film, the CNC. The association has nearly 1000 members including producers, sales agents, directors, actors, authors (screenwriters) and talent agents.