Sound mixer Kevin O'Connell had lost out 20 times before last night's ceremony.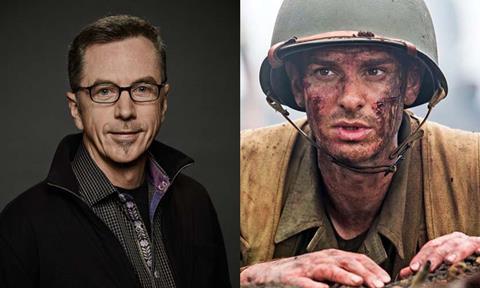 Forget Moonlight, Emma Stone or even Asghar Fahardi, the most heart-warming winner at the 2017 Oscars was Kevin O'Connell, who picked up the best sound mixing award for Hacksaw Ridge.
Sound engineer O'Connell had previously been nominated 20 times without winning, leading The Guardian to dub him the "unluckiest nominee in the history of the Academy Awards".
After finally winning the Oscar for Hacksaw Ridge alongside Andy Wright, Robert Mackenzie and Peter Grace, O'Connell said: "I can't even tell you the experience that it was for me. As much as I thought I was going to know what it felt like, I didn't.
"And I have to tell you, it was the greatest feeling in my entire life and I'm so grateful for the opportunity I had, especially to work with these guys and I'm so grateful. It's amazing."
The award means O'Connell doesn't share Victor Young's record for the most nominations without a win.
Film composer Young, who worked on For Whom The Bell Tolls and Gulliver's Travels, was nominated 21 times without winning. He did eventually receive an Oscar posthumously for Around The World In 80 Days.
O'Connell was first nominated for Terms Of Endearment in 1983, receiving further nods for Top Gun, Twister, Armageddon, Pearl Harbour, Spider-Man, Transformers and many more.
Read more:
Oscars 2017: Full list of winners
PwC takes blame for Oscar gaffe
Moonlight wins best picture at dramatic Oscars