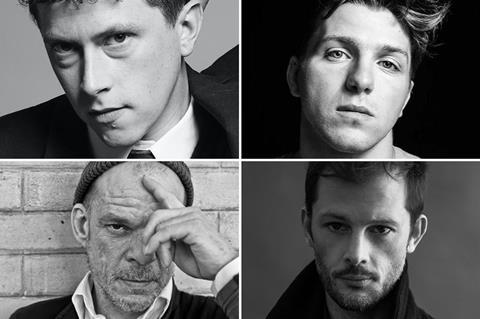 Georgian-French director Akaki Popkhadze's mafia thriller In the Name of Blood has joined the Urban Sales family with the Paris-based sales company headed by Frédéric Corvez acquiring global rights to the France-set feature ahead of the Cannes market.
In the Name of Blood (Brûle le Sang) stars Nicolas Duvauchelle, Finnegan Oldfield, Denis Lavant and Florent Hill-Chouaki. Set in a working-class neighbourhood in Nice, the film follows an aspiring orthodox priest whose father, a pillar in the local Georgian community, is murdered and his older brother with a troubled past returns from a long exile to redeeming the family's honour.
Produced by Sébastien Aubert and Leslie Jacob for Cannes-based Adastra Films, the €3.6m film will shoot in Nice this summer and will hit French theatres in 2024 via ARP Sélection. Co-producers are Belgium's Beside Productions and Georgia's Gemini. The CNC, Canal+, Cine+ and the Region Provence-Alpes-Cote-d'Azur are also on board.
Producer Aubert described In The Name Of Blood as " a highly personal debut feature film that will resonate with younger audiences. We would like to attract this generation to film theaters, where they can experience independent films with profound and impactful themes they can identify with, such as brotherhood, displacement, and the sense of community."
Urban's head of sales Florencia Gil called it "an A-list cast revenge movie, with an engaging pitch and breathtaking script, perfectly balanced between crowd-pleaser and director-driven genre."
Urban Sales is heading into Cannes with festival titles Zoljargal Purevdash's Mongolian-French debut feature If Only I Could Hibernate in Un Certain Regard and Faouzi Bensaïd's French-Moroccan western Deserts in Directors' Fortnight. In the market it has the high-profile animated titles Marine Blin's The Hermit And The Bear, Mascha Halberstad's Fox & Hare Save the Forest, Vincent Paronnaud and Alexis Ducord's Into the Wonderwoods and the just-boarded Brazilian director Kleber Mendonça Filho's Pictures Of Ghosts.