Chris Petrikin, chief communications officer for 20th Century Fox, will leave the studio at the end of the year.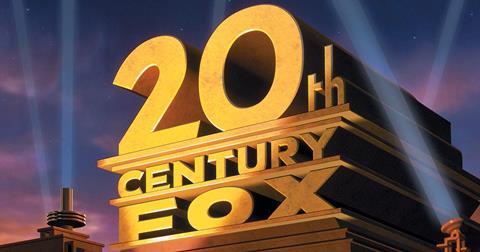 Petrikin plans to form a strategic communications and crisis management consultancy and will retain Fox as a client.
The executive joined Fox in February 2007 from the William Morris Agency. Prior to that he was an entertainment reporter.
Fox chairman and CEO Stacey Snider said, "Chris's impact at Fox over so many years is almost impossible to measure."
Bron genre label The Realm will produce sci-fi thriller Parallel in association with Creative Wealth Media. Production is set to commence in Vancouver in mid-November on the story of friends who discover a mirror that serves as a portal to a multiverse. WME Global represents the project, which marks the English-language directorial debut of Isaac Ezban. Bron's Garrick Dion and Matthias Mellinghaus will produce while Bron CEO Aaron L. Gilbert and Creative Wealth's Jason Cloth, Andy Pollack and Paul Tennyson serve as executive producers alongside John Zaozirny.
Zrinko Ogresta's postwar drama and Croatian foreign language Oscar submission On The Other Side will screen at the Aero Theatre in Santa Monica on November 3 as a special presentation by Kino Croatia and the American Cinematheque.
A.V. Rockwell has won receive full production funding for her short film Feathers through the second annual Through Her Lens: The Tribeca Chanel Women's Filmmaker Program grant awarded by Tribeca Enterprises and Chanel. Rockwell was announced the winner at an event in New York on Thursday evening. Four other writer-directors each received a development grant to support continued work on their respective films.
Breaking Glass Pictures has acquired North American rights from Bridge Independent to Actor Martinez by writer-directors Mike Ott and Nathan Silver. The film premiered at Rotterdam and also played at Tribeca. Breaking Glass plans a theatrical release in December and will expand in the in the first quarter of 2017 along with a DVD/VOD release.
The New York Film Critics Circle has invited five new members: Richard Lawson, Vanity Fair; Alan Scherstuhl, The Village Voice; and Matt Singer, Screencrush. Two former members of the Circle have been re-admitted: Matt Zoller Seitz, now at Rogerebert.com, and David Fear, now of Rolling Stone. Film critic Marshall Fine has been voted as to the new role of general manager. The Circle will vote on its 2016 awards on December 1 and hold the annual gala awards dinner on January 3, 2017.
The Mayor's Office Of Media And Entertainment will receive a special Appreciation Award at this year's Gotham Awards ceremony on November 28 in recognition of the 50th anniversary of New York City's Office Of Film, Theatre and Broadcasting.
Shout! Factory has struck a distribution pact with Major League Baseball for the annual World Series film and World Series Collector's Edition box set. Shout gets exclusive home entertainment packaged media and select digital rights to both the annual World Series film and World Series Collector's Edition as well as dozens of prime catalogue films from Major League Baseball's library.