Sundance Institute announced winners of the 2017 jury prizes in short filmmaking at a ceremony on Wednesday in Park City.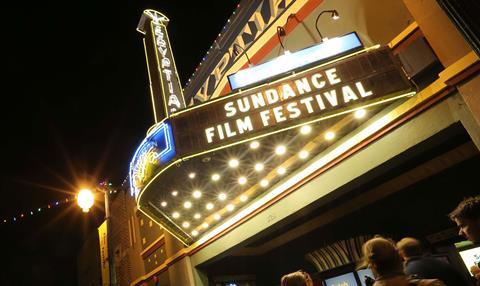 The short film grand jury prize went to Makoto Nagahisa's And So We Put Goldfish In The Pool, about 400 fish found in the pool of a secondary school.
The Short Film Jury Award: U.S. Fiction went to Anu Valia's Lucia, Before And After, in which a young woman awaits an abortion in Texas.
The Short Film Jury Award: International Fiction went to And The Whole Sky Fit In The Dead Cow's Eye (Chile-USA) from Francisca Alegría, which follows a woman visited by a ghost she believes has come to take her to the afterlife.
Garrett Bradley's Alone (USA) took the Short Film Jury Award: Non-Fiction and investigates mass incarceration and its impact on the modern black American family.
The Short Film Jury Award: Animation was presented to: Broken: The Women's Prison At Hoheneck (Germany) by Volker Schlecht and Alexander Lahl, an animated documentary about the women's prison in former East Germany.
A Special Jury Award for Cinematography was presented to Chintan Rajbhandari for Dadyaa: The Woodpeckers of Rotha (Nepal-France), while Blair McClendon was honoured for Laps (USA) with the Short Film Special Jury Award for Editing.
Netflix has set March 31 for the global premiere of its new YA drama 13 Reasons Why. The series was adapted from Jay Asher's 2007 best-selling YA novel. Tom McCarthy directs from a screenplay by Brian Yorkey. Paramount Television produced the series.