Plus: Glass Eye Pix, Dogfish wrap 'Like Me'; FilmRise acquires 'The Witness'; and more…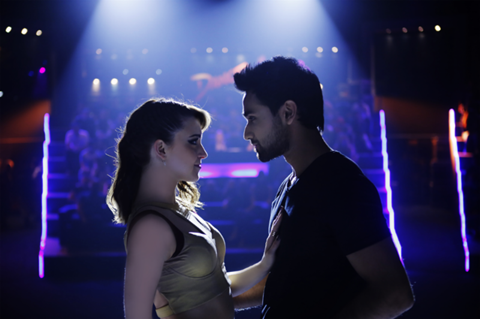 Professional dancer Krystal Ellswort, rising South Indian star Amitash Pradhan, Paul McGillion and Daphne Zuniga have joined Myriad Pictures, Das Films and Bowery Hills Entertainment's Heartbeats. Myriad will handle sales in Berlin.
Writer-director Duane Adler has begun production in Mumbai on the tale of a feisty female American hip hop dancer who travels with her family to India and falls in love with a young man and a new style of dance.
Justin Chon, Salman Yussuf Khan, Kishori Shahane and Mohan Kapur round out the cast. Producers are Sriram Das, Andrea Chung and Karine Martin. Myriad's Kirk D'Amico serves as executive producer alongside Julie Stadler and CEO Brian Williams of co-financier Dance Network.
Glass Eye Pix and Dogfish Pictures have wrapped principal photography on Like Me, a neo-noir starring Addison Timlin as a discontented loner who documents her crime spree through social media. Rob Mockler makes his feature directorial debut. Jenn Wexler, Jessalyn Abbott and James Belfer produce and Larry Fessenden and Peter Phok serve as executive producers with Leo Joseph, John Gentile and Anthony Gentile.
FilmRise has acquired exclusive worldwide rights from Submarine to James Solomon's crime documentary The Witness, which chronicles the true story behind the killing of Catherine "Kitty" Genovese while 38 witnesses looked on and did nothing. A theatrical release is set for spring.
Horizon Award co-founding producers Cassian Elwes, Lynette Howell Taylor and Christine Vachon on Thursday announced the winners of the second annual Horizon Award designed to help emerging female directors: Macarena Gaona, Juliette Gosselin, Shanice Malakai Johnson and Florence Pelletier will receive the honour at a Sundance ceremony in Park City on January 24. The winners will also receive grants from the Adrienne Shelly Foundation.
Tribeca Film Institute has announced the 2016 grantees of its TFI Documentary Fund presented by The Orchard. The fund provides grants and guidance to documentaries at any stage that spotlight contemporary themes with an original focus. The five winners are: Fly Away by L C Cohen; People's Republic Of Desires by Hao Wu; Towerby Keith Maitland; Sundance entry Weiner by Joshua Kriegman and Elyse Steinberg; and Wild Wild Country (Working title) by Chapman Way and Maclain Way. Grantees will meet The Orchard executives to discuss a first-look negotiation opportunity for exclusivity agreements.