Michael Almereyda's Park City selection has claimed the award for best feature about an elderly woman whose handsome new A.I. companion resembles her late husband.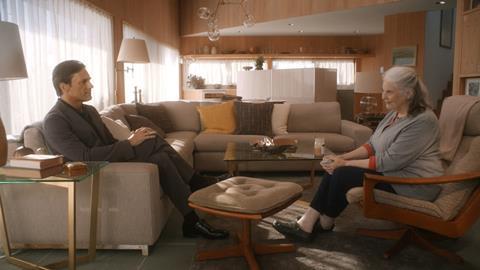 The jury presented the award to Marjorie Prime for its "imaginative and nuanced depiction of the evolving relationship between humans and technology, and its moving dramatisation of how intelligent machines can challenge our notions of identity, memory and mortality."
Jon Hamm, Geena Davis, Lois Smith and Tim Robbins star in the Premieres selection.
Paramount Pictures has named Stephen Plum its senior executive vice-president, head of motion picture business and legal affairs. Plum will report to Andrew Gumpert, the newly appointed COO, and work closely with Paramount chairman and CEO Brad Grey. He rejoins Paramount from Twentieth Century Fox where he was executive vice-president, business affairs for the motion picture group since 2003.
Philadelphia and Los Angeles-based Breaking Glass Pictures has launched an episodic division and has two pilots in development, and is representing a third completed series. The initial slate comprises crime story The Fifth Borough and MMA drama Sprawl. Breaking Glass will represent the completed 39 episodes of children's series Mustard Pancakes.
Richard Curtis will receive the Writers Guild Of America, West's 2017 Valentine Davies Award in recognition of his humanitarian efforts, charitable initiatives and world service. Curtis will be honoured at the WGAW's 2017 Writers Guild Awards ceremony on February 19.