Plus: Former Relativity TV duo launch Critical Content; Surveillance producer Kent Harper makes directorial debut on Villainous; and more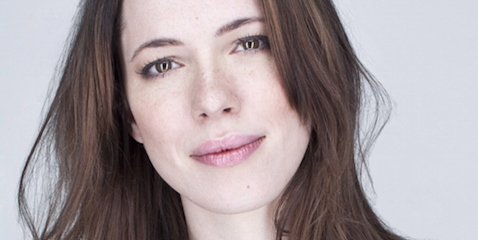 Rebecca Hall, currently doing the press tour in Park City for the world premiere of Christine, will star opposite Dan Stevens in the rom-com Permission for Ball And Chain and Picture Films in association with Paper Trail. Shooting is underway in Brooklyn and the cast includes Gina Gershon and Jason Sudeikis. Brian Crano directs and WME is represents worldwide rights.
Former Relativity TV CEO Tom Forman has launched Critical Content backed by $75m in growth capital to make unscripted and scripted content for broadcast, cable, and digital platforms. Forman will serve as CEO and former Relativity TV president Andrew Marcus is named president and COO.
GoDigital, Inc has named Nick Soares CEO of GoDigital, Inc. Soares most recently served as CEO of digital film self-distribution site Distribber.com, which GoDigital acquired last year. He reports to the board led by executive chairman Ed Ojdana. Preferred Content founder & CEO Kevin Iwashina has joined the board as vice-chairman.
The Black List and Cassian Elwes announced that Kristina Zacharias and Terrell Garrett have attended the Sundance Film Festival on all-expenses-paid trip for being named the 2016 Cassian Elwes Independent Screenwriting Fellows.
Tugg announced on Wednesday that Rooster Teeth's Lazer Team has passed $1m in pre-sales facilitated via Tugg's platform, making it according to Tugg the largest global campaign in cinema on-demand history.
Kent Harper, who co-wrote and produced Jennifer Lynch's Surveillance, makes his feature directorial debut on Film Star Pictures and Vicious Idol Pictures' vampire film Villainous. Harper produces with Jade Altman and Dexter Wandel. Executive producers are Andy Reins, Jeremy Swan, Chris Finefrock, Patricia Altman, Griffin Cooper, Edward J. Williams, and Joe Kirwan.