Plus: Strand Releasing acquires Sundance selection Lovesong; Talent incubator Resonance launches; and more…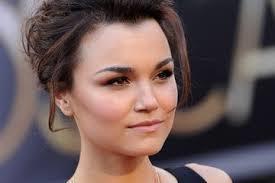 Roadside Attractions has acquired US rights to George Mendeluk's Bitter Harvest, styled as the epic story of two lovers caught up in Stalin's 1930s Ukranian genocide.
Max Irons and Samantha Barks (pictured) star alongside Barry Pepper, Tamer Hassan and Terence Stamp.
Ian Ihnatowycz, Stuart Baird, Mendeluk, Chad Barager and Jaye Gazeley produce and Dennis Davidson, Peter D. Graves and William J. Immerman serve as executive producers.
Roadside will release in the first quarter of 2017. Lawrence Meyers and attorney William J Immerman brokered the deal on behalf of the film-makers.
New talent incubator Resonance has launched to support bilingual, bicultural writers and writer-directors who can create content designed to succeed in China and the US. Launched by producer Hans Canosa and production and management company Circle Of Confusion, Resonance will invite each year up to ten emerging storytellers to participate in a year-long immersive screenwriting and television writing fellowship based in Los Angeles.
Strand Releasing has acquired select US rights from Preferred Content to So Yong Kim's Lovesong, which will play in Sundance Next Fest in Los Angeles this week and premiered in the U.S. Dramatic Competition in park City at the start of the year. Riley Keough and Jena Malone star. Mongrel International handles sales outside North America.
The Academy Of Motion Picture Arts And Sciences has named Donna Kornhaber and Ellen Christine Scott its 2016 Academy Film Scholars. The Academy's educational grants committee will award Kornhaber and Scott $25,000 in awards on the basis of their book proposals about female screenwriters in the early years of US cinema and the representation of slavery in classical Hollywood films, respectively.
Netflix said on Tuesday it has four documentaries set to premiere in Toronto next month: Amanda Knox, Into The Inferno; The Ivory Game; and short The White Helmets. The titles will debut on the streaming platform from September to November.
Monarch Home Entertainment has acquired all North American ancillary rights to Digital Jungle Pictures' A Better Place by director Dennis Ho and will commence streaming and DVD sales in mid-October. Monarch is a division of US pre-recorded DVD and video game wholesaler Ingram Entertainment. Theatrical rights remain on the table.
JJ Englert's Colab Studios has launched a film production arm and kicks off production on debut title Salton Sea on August 10. Joel Bissonnette leads the cast on the contemporary western.