Plus: beIN Network to launch Dreamworks channel in Middle East, North Africa; and more…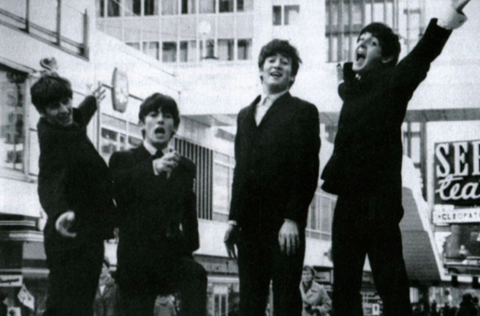 A fully restored 30-minute film of The Beatles' famous Shea Stadium concert on August 15 1965 will accompany the theatrical release of Ron Howard's authorised documentary, The Beatles: Eight Days A Week – The Touring Years.
Apple Corps Ltd., White Horse Pictures and Imagine Entertainment produced the documentary, which Richard Abramowitz's Abramorama will release theatrically on September 15, and unveiled a new trailer this week.
The film marks the first acquisition for presenting partner Hulu's Hulu Documentary Films arm, which begins exclusive streaming on September 17. However the bonus concert documentary will only appear in theatres.
Studiocanal and PolyGram Entertainment are anchor partners on the film and hold rights in the UK, France, Germany and Australia and New Zealand rights.
Sports broadcaster beIN Network has taken another stride into entertainment after buying Miramax earlier this year and has struck a deal to launch a DreamWorks Animation channel in the Middle East and North Africa. The service will debut on August 1 in Arabic and is also available in English. Launch titles include How to Train Your Dragon franchise spin-off series Dragons: Race To The Edge, and Dreamworks' first original series, Dinotrux.
Tribeca Film Institute (TFI), Gucci and the AOL Charitable Foundation on Thursday announced 2016 grant recipients for the Gucci Tribeca Documentary Fund and its AOL Charitable Foundation Award. The seven projects and their directors selected to receive a total of $150,000 in grants are: The Infiltrators (Cristina Ibarra and Alex Rivera); Malheur (David Byars); My Country, No More (Rita Baghdadi and Jeremiah Hammerling); One Bullet Afghanistan (Carol Dysinger); Marriage Cops (Cheryl Hess and Shashwati Talukdar); Radical Brownies (Linda Goldstein Knowlton): and What Walaa Wants (Christy Garland).
XLrator Media has acquired North American rights from Blue Fox Entertainment to Nick Jongerius' directorial debut thriller The Windmill ahead of its world premiere at FrightFfest next month and will release in October on its Macabre genre label. Noah Taylor stars.
BOND/360 has acquired exclusive North American rights from Wider Film Projects to God Knows Where I Am, a documentary about how society treats the mentally ill and homeless that marks the directorial debut of producers Jedd and Todd Wider. BOND/360 will release theatrically in autumn in New York and Los Angeles before expanding to more than 40 markets.
Principal photography has begun in Vancouver on 308 Enterprises' horror film The Ninth Passenger starring Jesse Metcalfe, Alexia Fast, Tom Maden, Veronica Dunne, Corey Large, Sabina Gadecki, David Hennessey, Cinta Kiehl and Timothy V Murphy.
Shout! Factory Films will release theatrically the fantasy adventure Beauty And The Beast (La Belle et La Bête) by Christophe Gans on September 23, in Los Angeles, New York and select major markets. Vincent Cassel and Léa Seydoux star.
Well Go USA Entertainment has picked up North American rights to Don Coscarelli's Phantasm series, including an all-new 4K restoration of the original 1979 cult classic Phantasm: Remastered.
Cleopatra Films, the film division of record label Cleopatra Records, has acquired all US rights to the feel-good true story A Street Cat Named Bob, Roger Spottiswoode's film starring Luke Treadaway that will open on November 18. Sony Pictures Releasing International and Stage 6 Films will release the film on November 4 in the UK and in multiple territories this autumn.
Craig Atkinson's directorial debut Do Not Resist begins its theatrical run on September 30 at the Film Forum in New York before expanding into key markets including Los Angeles on October 14 and San Francisco and Seattle on October 21. VANISH Films handles the theatrical release in association with mTuckman Media.