Shout! Factory and Studio 100 Media have expanded their distribution alliance with a multi-picture deal for Studio 100's upcoming Maya The Bee film series.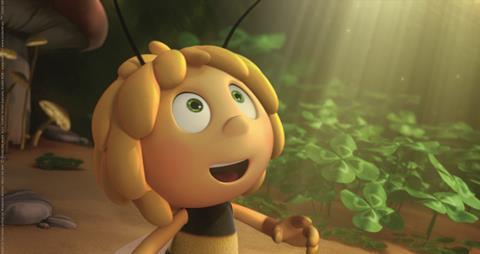 Under the terms, Shout! Factory has secured exclusive North American rights to sequels, including theatrical, VOD, digital, broadcast and home entertainment for cross-platform releases. Shout! Factory plans a strategic rollout of the new films, beginning with the first sequel, Maya The Bee 2 – The Honey Games, in 2017 through its Shout! Factory Kids division.
Shawn Williamson's Vancouver-based Brightlight Pictures has begun production on Scorched Earth, a post-apocalyptic action project starring Gina Carano and John Hannah. Peter Howitt directs the story of a bounty hunter who learns that there might be more to life than just survival. Brightlight is producing in partnership with Lighthouse Pictures, who packaged the project. Great Point Media is financing.
Production began on Thursday in Santa Marta, Colombia, on Sundowners, a dramatic comedy written and directed by Pavan Moondi. Julia Rosenberg, Tyler Levine, and Brian Robertson produce and the executive producers are Jorge Forero, Paula Perez, and Diana Bustamante of Burning Blue in Colombia. Search Engine Films holds Canadian rights.