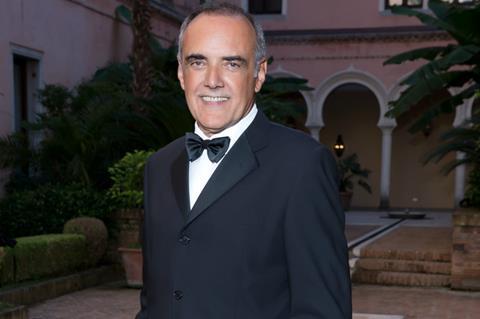 Venice Film Festival artistic director Alberto Barbera told Italian news agency ANSA on Tuesday (April 21) that the festival could still end up working with the Cannes Film Festival, following the cancellation of the latter's May 2020 edition due to the Covid-19 pandemic.
He was quoted by ANSA as saying that he had not excluded "the possibility of a real collaboration with the Cannes Film Festival, which would be a sign of solidarity towards the cinema world which is now more than ever in difficulty."
Barbera said that talks were still open with Cannes delegate general Thierry Frémaux and that there was a "concrete will" on both sides to do something.
"To sum up, we're open to all solutions," he said.
His comments seemed to contradict a separate ANSA interview on Monday with Roberto Cicutto, president of the Venice Biennale which oversees the film festival.
Cicutto said that no talks were ongoing and that he was "disconcerted" by the fact that Frémaux had yet to say what Cannes was planning or wanted to do in concrete terms.
Like Cicutto, however, Barbera said that the 2020 edition of Venice, scheduled to take place September 2-12, would be experimental in the way it unfolds given as it would be the first big film event to take place since the Covid-19 pandemic began, if it does indeed go ahead.
"There will probably be masks and social distancing and we'll have to without a doubt reduce admissions into the theatres and even the number of accreditations," he said.
He also said it was highly likely that a lot of the films – especially the international productions – would not be accompanied by their stars.
"Of course, Italian films will have a certain advantage because their casts will be able to attend more easily but I'm not so pessimistic and I hope that a lot of Europeans, at least will, attend."