TV smash Game Of Thrones and global box office hit Paddington are textbook cases of how film commissions can exploit content to boost tourism, a workshop audience at the Buenos Aires market heard on Friday.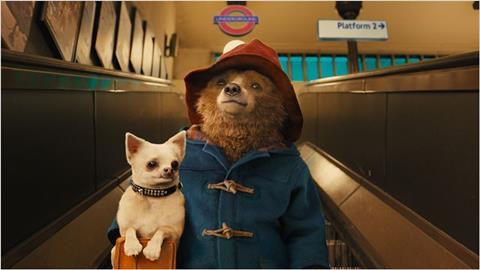 Executive director Kevin Clark of the AFCI (Association Of Film Commissioners International) told an audience of filmmakers and commissioners that geographical location, story setting and subject matter were key building blocks.
Yet not all three have to align to make a campaign possible. In the case of Frozen, Norwegian tourism authorities worked with Disney to highlight the story's local setting.
When all three factors are present the results can be lucrative. Clark noted how the number of leisure visitors to New Zealand went up annually from 1.6m to 2.5m after The Lord Of The Rings came out in 2001.
How Game Of Thrones injected life into Northern Ireland tourism
In the case of Game Of Thrones, the Visit Northern Ireland officials capitalised on the HBO smash to inject life into an tourism sector that Clark said had been ravaged by decades of violence between the British government and the IRA.
Officials crafted a campaign that established the country as Game Of Thrones territory, even though the show has also filmed in Spain, Croatia and Iceland. An article that appeared in The Irish News in October said the show has been worth roughly $200m (£160m) to the Northern Ireland economy.
During Series 4, which aired in 2014, the Visit Northern Ireland board used images and logos incorporating familiar phrases from the fantasy series to attract visitors to the country. The campaign drew 122m reader impressions to the Visit Northern Ireland website and earned Euros 1.6m in media.
A step-up in social engagement the following year generated 4.5m Facebook video views. "A key thing Northern Ireland did particularly well when it came to Game Of Thrones was all the material used had official permission," Clark said.
"They had a memorandum of understanding [with HBO] for the use of intellectual property. Don't go rogue – that will hurt the relationship for years to come."
Signposts were posted directing visitors to film sites using the fictitious names from the show as well as real names of locals. There were postage stamps bearing the pictures of characters, a dragon model at a zoo, and a fake police sign warning people of a white walker incident – a reference to one of the most feared supernatural entities in the show.
In an illustration of how far ingenuity can go, authorities refused to capitulate after trees aligning The Dark Hedges, an iconic lane in County Antrim featured in Game Of Thrones, were knocked down during Storm Gertrude earlier this year.
They commissioned carpenters to carve scenes from the show into panels cut from the trees. The panels were then installed in pubs at filming locations and became tourist attractions in their own right.
British Film Commision, Visit Britain 'Paddington' campaign
The British Film Commission and Visit Britain worked together on a successful campaign for Paddington, Studiocanal's Paddington Bear adaptation hit that has grossed more than $268m at the worldwide box office.
The campaign depicted Britain in a positive way that encourage holidaymakers to consider Britain as a destination and promote regional spread outside London. To this end the partners shot pictures of the bear not just in a London black cab but at Stonehenge in the West Country and in front of the Angel of The North sculpture in Tyne And Wear in northern England.
Early planning meant Visit Britain was able to insert its own posters in sequences on the London Underground subway system that appeared in the film.
A Visit Britain microsite ran a competition that would fly the winner to London and meet Paddington. The microsite received 219,000 entries and 81,000 opt-ins – respondents who agreed to receive further information. Of this number, Clark said Visit Britain was able to convert 99.4% into new contacts on its database.
The darker nature of content need not deter campaigns. Clark said Game Of Thrones was an obvious example of that, as was the film Sideways, which increased sales of pinot noir among Santa Barbara wineries that took part in the campaign by as much as 400% and grew nationwide revenues by approximately 20%.
The live-work experiment in Senoia, Georgia
TV smash The Walking Dead is an example of an extraordinary collaboration whereby Raleigh Studios, embarked upon a public-private revitalisation programme with the town of Senoia, which had been ravaged by the 2008 economic crisis.
After the state introduced attractive incentives in response to the wave of runaway productions in Canada, Raleigh partnered with Senoia stakeholders to buy up undeveloped land in the historic downtown area.
Raleigh established a live-work back lot modelled on the ideal of 'Anytown USA'. Property prices rose and new buyers of what had become derisable property had to agree to filming in their area. Businesses returned and the town became an attractive locale that has played host to The Walking Dead since 2011.
"People want to be able to buy something – even if it's just a keychain," Clark said. To this end, Senoia boasts a licensed The Walking Dead store and coffee shop.
Senoia has seen a 600% growth in commercial activity. Measuring success can be tricky, but a recent study for Creative England conducted by Olsberg in association with Visit England entitled Quantifying Film And Television Tourism In England offered pointers.