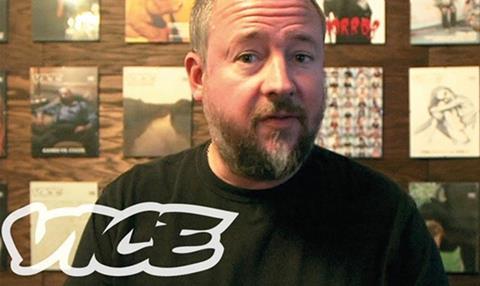 Vice Media is strengthening its policy for dealing with sexual harassment amid calls for action from UK staff over allegations made against senior executives.
The media group has introduced mandatory, third-party sexual harassment training for all staff and a confidential 24-hour employee hotline. In the UK, it has launched an independent, anonymous UK staff survey to gauge concerns about structures, procedure and culture and recently-appointed global head of HR, Susan Tohyama, is working with the UK HR team to improve procedures.
Representatives of Vice's 300-plus UK staff posted a joint statement on Medium on 29 December under the pseudonym Julia Smith, which urged the organisation to curb its 'boys' club' culture.
The group has placed president Andrew Creighton, who co-founded Vice UK in 2002, and chief digital officer Mike Germano on leave after the New York Times reported allegations against them last month. Three further staff have left the company.
More than two dozen women have said they had experienced or witnessed sexual misconduct at the company. A specially-convened committee is reviewing details of a $135,000 settlement Creighton made to an employee in 2016 and will report its findings to management before Vice's board meeting on 11 January.
Diversity drive
Vice has announced a commitment to have an equal number of male and female employees and pay parity across all levels by the end of this year.
"Our concerns should not be shrugged away as 'boys will be boys' nor as 'banter'," the UK staff stated.
They also called for recruitment practices to bring more diversity to Vice, which they said was "extremely white and male at the top".
"This is no good in any company, but is especially poor when we are reporting on stories that are supposed to be of interest to millions," they said.
"We believe that this would also prevent Vice's content from having the tone of the 'boys club' that the company desperately needs to move away from."
The UK staff expressed shock that Creighton had been allowed to keep his job after reaching the settlement. However, they welcomed the fact that the revelations had opened up discussions about workplace safety.
"As current UK employees, we have come together independently to discuss and move towards the creation of a workplace culture based on equality.
"It is not enough to have a white female figurehead such as Gloria Steinem on an executive board, one that feels far away in the US.
"We are the journalists, filmmakers and creators that work with people on the ground. We need to be able to ensure that conversations that promise change are felt in the working conditions for the ground staff here in the UK and not just to save face for our executives."
In a pre-emptive move to reassure staff ahead of the New York Times expose, Vice founders Shane Smith and Suroosh Alvi acknowledged some of the failings and laid out their vision of creating "a truly modern work culture that lives up to the egalitarian values that we lost".
They added: "The truth is inescapable: from the top down, we have failed as a company to create a safe and inclusive workplace where everyone, especially women, can feel respected and thrive. Cultural elements from our past, dysfunction and mismanagement were allowed to flourish unchecked. That includes a detrimental 'boy's club' culture that fostered inappropriate behavior that permeated throughout the company. It happened on our watch, and ultimately we let far too many people down. We are truly sorry for this."
Vice's UK workforce spans production, editorial and commercial roles across a network of digital channels including Vice News, video production teams, 24-hour hour TV channel Viceland, a free monthly magazine and a creative services agency.
This article first appeared on Screen's sister publication Broadcast.