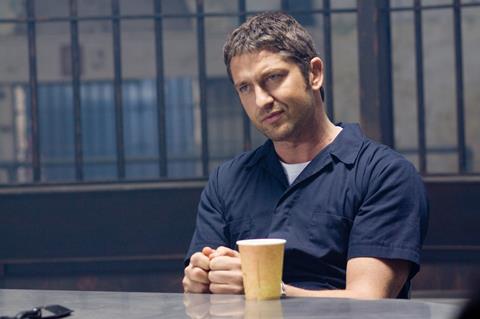 Village Roadshow Pictures (VRP) has partnered with financier-producer Rivulet Films on a feature sequel to 2009 action thriller Law Abiding Citizen.
Rivulet Films' Rob Paris and Mike Witherill are producing alongside Lucas Foster and screenwriter Kurt Wimmer, who are reprising their creative roles on the sequel, with Foster producing under his Warp Films. Gerard Butler and his G-Base partner Alan Siegel will also produce and VRP's Tristen Tuckfield and Jillian Apfelbaum will serve as executive producers.
The producers are keeping the storyline under wraps. The original film directed by F. Gary Gray starred Gerard Butler and Jamie Foxx and grossed more than $130m worldwide. It centred on an assistant district attorney (Foxx) in pursuit of a frustrated father (Butler) who implemented an elaborate plan to bring down the entire judicial system in Philadelphia.
In addition to Law Abiding Citizen, Wimmer and Foster have collaborated on films including Equilibrium starring Christian Bale; Street Kings with Keanu Reeves; and most recently a reboot of Stephen King's Children Of The Corn.
Rivulet Films recently acquired John Wick writer Derek Kolstad's original screenplay Acolyte, which they are financing and producing alongside Swiss distributor/producer Ascot Elite Entertainment.