EXCLUSIVE: Ruediger W. Kuemmerie's martial arts film stars Mark Dacascos.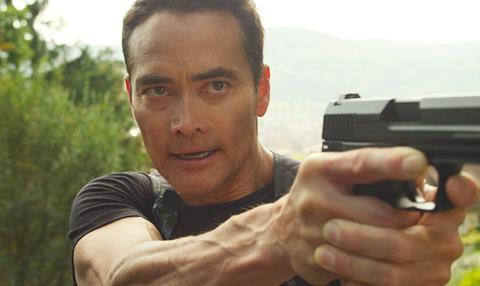 US outfit Vision Films has picked up martial arts action thriller Ultimate Justice for worldwide sales.
Starring Mark Dacascos (Cradle 2 The Grave), Matthias Hues and Mike Moeller, the film follows a team of elite soldiers who are drawn back into battle when one of their families is threatened.
It marks the second feature from German-based production company Silent Partners, whose first film One Million K(I)cks was picked up for the US by Parade Deck Films and for the UK by Evolutionary Films.
Ultimate Justice was directed by Martin Christopher Bode from a screenplay by Marco Theiss. Ruediger W. Kuemmerie produced with Mike Leeder and Markus R. Vogelbacher of International Film Partners executive produced. Mike Moller served as co-producer and choreographed the fight scenes, Alois Knapps was DoP.
China-based Kuemmerie self-financed the project and returned to his hometown of Goeppingen, Germany, to shoot.
A sequel is already planned with Mark Dacascos returning to the lead role.
Vision Films' European Film Market (EFM) slate also includes The Executor starring Paul Sorvino and Mischa Barton, Death Fighter starring Don Wilson and Cynthia Rothrock, and Boone: The Bounty Hunter starring WWE star John Hennigan.
Managing director and CEO of Vision Films Lise Romanoff commented: "Ultimate Justice is solid entertainment, non-stop action with a compelling story. Action fans across the world will love it and will be able to see Mark Dacascos as a die-hard hero in the film."