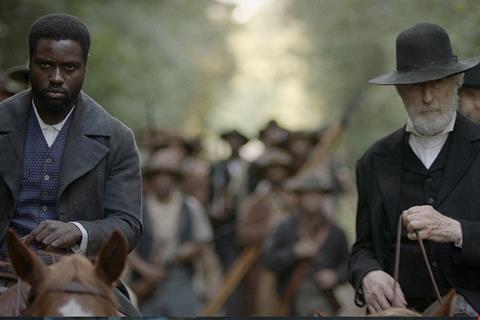 VMI Worldwide has commenced talks at the Marché du Film Online on Sobini Films' timely slave rebellion action-thriller Emperor
The completed feature is based on true events surrounding the life of Shields Green, an escaped slave who flees to the free North.
There he joins forces with John Brown in the battle at Harpers Ferry, a key moment in the abolitionist movement that helped sparked the Civil War.
Dayo Okeniyi, James Cromwell, Bruce Dern, Ben Robson, Naturi Naughton, and Kat Graham star in the completed film.
Sobini's Mark Amin directed from a script he co-wrote with Pat Charles. Amin produced alongside Cami Winikoff and Reginald Hudlin. Briarcliff Entertainment will release in US this autumn.
"Shields Green's story has never been more relevant than today, when so many brave people are fighting for racial equality," said Amin. "Shields' willingness to die for the principle he knew was right – that no man is born greater than any other – so moved me that I was inspired to co-write and direct my first film."
J.D. Beaufils of VMI Worldwide said Emperor's "story of courage and fight against injustice will resonate deeply with audiences worldwide for its timeliness and enthralling depiction of a legend and his allies who literally changed the course of history."
Among Los Angeles-based Sobini Films' credits are J.T. Leroy starring Kristen Stewart and Laura Dern; Miles Ahead with Don Cheadle and Ewan McGregor.
Coming up are Nellie Bly, a co-production with Darren Aronofsky's Protozoa Pictures; and Beauty, a co-production with David Permut; and a futuristic reboot of the Zorro franchise.