Genre series pits East Coast vampires against West Coast humans.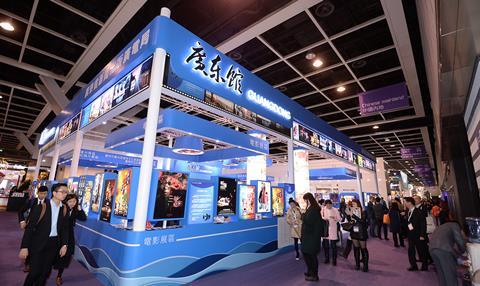 Voltage Pictures represents worldwide sales rights to the six one-hour horror series.
Paul Tanter directs and Simon Phillips produces Age Of The Living Dead, which takes place in a country consumed by an apocalyptic plague of vampirism and war.
An uneasy truce exists between the vampires on the East Coast and humans on the West Coast who keep their foes at bay with a weekly blood donation while secretly planning a nuclear strike to end the war.
The series stars Nicola Posenor, David Meadows and Estella Warren. AOLD Productions' Philips and HMB's Phil Goldfine brokered the deal with Chartier.
"Hong Kong Filmart is the ideal place to launch sales on this series in advance of MIPTV," Voltage senior vice-president of international sales Alexandra Cocean said.
Tanter added: "We're excited to have the Oscar-winning team at Voltage Pictures bringing the show to market. Nicolas [Chartier, Voltage CEO] has a great track record securing deals for quality, commercially-driven film and TV and Age Of The Living Dead fits perfectly into that."
Voltage will take the series to MIPTV in April.