Regional exhibitors Vox Cinemas and Iraqi Cinema have acquired three films in the Dubai International Film Festival (DIFF) programme under the festival's Dubai Distribution Programme (DDP).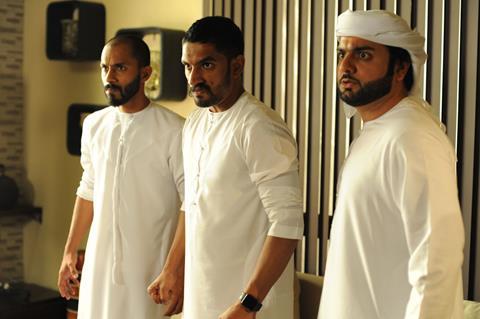 Dubai-based Vox (aka Majid Al Futtaim Cinemas) has taken rights to two Emirati titles competing in DIFF's Muhr Emirati section: Abdullah Aljunaibi's thriller Camera, revolving around the murder of a young boy in the desert, and family saga Match, about two brothers left to fend for themselves following the death of their parents.
"Exposing the public to the work of Emirati filmmakers is the first step in creating awareness and appreciation for Emirati cinema and we are proud to continue the partnership with DIFF's Dubai Distribution Programme," said Vox Cinemas general manager Jacques Kruger.
Baghdad-based Iraqi Cinema – the territory's top exhibitor with five multiplexes mainly situated in the capital – has acquired Iraqi director Mohamed Al-Daradji's suicide-attack drama The Journey, also under the DDP. Zaid F. Jawad, Iraqi Cinema's founding CEO, said the company was planning a big push for The Journey at the end of January.
"There will be a big premiere with Al-Daradji and the cast with the presence of all the local TV channels and merchandising gifts for the audience," Jawad said. "It's only the second time we've done something on this scale for an Iraqi film.
Launched by the Dubai Film Market (DFM) in 2014 to support the release of Arabic films in the MENA region, DDP involves a group of local distributors who pledge to acquire theatrical rights to at least one title in the festival line-up. Past pick-ups under the programme include Dolphins, Abood Kandaishan and Cairo Time.
The number of participants has expanded this year to also include Front Row Filmed Entertainment and Kuwaiti National Cinema Company (KNCC), Gulf Film and new partners Empire International, Prime Pictures and Cinemacity.