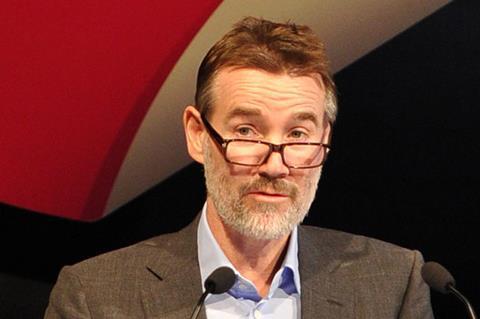 Multiplex cinema firm Vue International has appointed Adam Crozier as non-executive group chairman
Crozier was CEO of ITV from 2010 until May this year. Previously he was CEO of Royal Mail Holdings, the Football Association and Saatchi and Saatchi.
Vue international works across ten countries with 212 sites and 1902 screens.
Tim Richards, founder and chief executive of Vue, said: "We are delighted that Adam is joining Vue International as Chairman as we continue to pursue our strategic growth plans and identify further global expansion opportunities.
"Further enriching the strength and experience of the Board is part of our plan to grow our business internationally at a time when the industry is set for increased consolidation. We are proud to be able to work with such a credible and highly sought after Chairman".
Crozier said: "I have watched the development and growth of Vue International with great interest and am excited to be joining the Group to play an active role in furthering their future ambitions.
"They are uniquely positioned to entertain consumers, pioneering in the exhibition space and pushing for the best experience possible. The future of the out of home entertainment industry has never been more relevant and I'm pleased to be joining the Vue team at such a moment."
In 2013 Vue Entertainment was acquired by Canadian investment companies OMERS Private Equity and Alberta Investment Management Corporation for £935m ($1.5bn).