Wanda's chairman also continues to eye one of the "Big Six" US studios.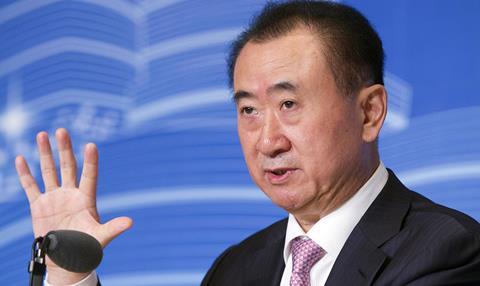 Chinese entertainment and real estate giant Wanda Group is planning to complete two US film acquisitions of more than $1bn this year, its chairman has revealed.
Speaking in an interview with Reuters, Wang Jianlin [pictured], who is China's richest man, said that the company expected to finalise deals for two non-production companies by the end of 2016.
"My goal is to buy Hollywood companies and bring their technology and capability to China," said Wang, though he did not reveal further detail about the two prospective acquisitions.
Wanda would then target one of the "Big Six" Hollywood studios, he added.
As previously reported, Wanda held talks with Viacom las month about acquiring its stake in Paramount Pictures. The other 'Big Six' majors are Twentieth Century Fox, Warner Brothers, Walt Disney, Universal Pictures and Columbia.
"We are interested not only in Paramount, but all of them. If one of the Big Six would be willing to be sold to us, we would be interested. Only the six are real global film companies, while the rest are not. If we are to build a real movie empire, this is a necessary step," he added.
Early this year, Wanda spent $3.5bn acquiring US production outfit Legendary Entertainment, while the Chinese giant also spent $1.2bn on European exhibitor Odeon & UCI cinemas. In 2012, it purchased US exhibitor AMC for $2.6bn.
According to reports, Wanda is aiming to triple revenues from its entertainment, sports and tourism division to $22.6bn by 2020.