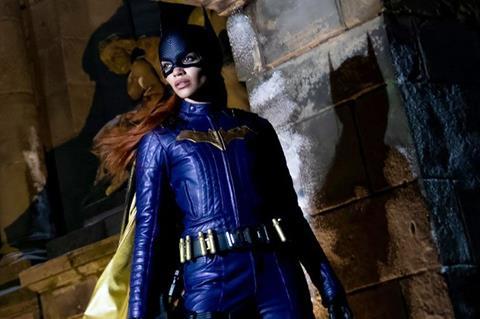 Warner Bros Discovery CEO David Zaslav addressed this week's shock decision to shelve Batgirl as he outlined a strategy shift away from straight-to-streaming, extolled the virtues of theatrical distribution, and said his executives were focused on ramping up DC Entertainment.
Speaking on a Thursday (August 4) webcast after the company announced its first earnings since the merger closed in April, Zaslav and his senior team warned they would not get drawn into "content spending wars", although they were prepared to spend on quality content.
They also emphasised the importance of building a scalable streaming business. To that point, Warner Bros Discovery will begin the global roll-out of an integrated platform combining HBO Max and Discovery+ starting in the US in summer 2023.
The service will arrive in 39 Latin American markets later in 2023, 20 European markets in early 2024 and expand into Asia-Pacific later that year. It is forecast to break even in the US by 2024 and the global subscription target is 130m global by 2025. The company will develop an ad-supported tier.
'Batgirl' shelved, focus on better DC content
Asked by an analyst to address DC Entertainment's terminated Batgirl, Zaslav noted, "[This] idea of expensive films going to streaming, we cannot find an economic case for it, we cannot find an economic value for it and we're making a strategic shift." His comments essentially drew a line under the brief yet controversial Jason Kilar regime, when the former head of WarnerMedia greenlit straight-to-streaming titles like Batgirl and famously blindsided Hollywood with his "Project Popcorn" day-and-date release strategy in pandemic-stricken 2021.
Bullish on theatrical and its value throughout the distribution chain as well as the quality of films like $770m global hit The Batman at Warner Bros, where Mike De Luca and Pamela Abdy head up the film group, the CEO said there would be some element of experimentation with shorter windows in some cases.
On DC Entertainment, the comic book brand which has been a distant second-best to Disney-owned rival Marvel Studios in terms of box office and critical reception, Zaslav said a 10-year plan was being implemented to improve quality and build up the stable. "We think we can build a long term, much stronger sustainable growth business out of DC," he said, noting upcoming 2022 releases Black Adam, Shazam 2 and 2023 release The Flash. "We're going to focus on quality."
He also hailed HBO Max as "an extraordinary asset", adding the company would spend significantly more on "jewel in the crown" HBO and HBO Max in 2022 and 2023 than it did in 2021 and praising chief content officer Casey Bloys. He expressed hope that the executive would stay beyond his recently renewed five-year contract.
One report this week speculated there would be heavy lay-offs at the streamer as Warner Bros Discovery looks to make some $3bn in cuts. Coming up in the third quarter (later in August) is Game Of Thrones prequel House Of The Dragons, expected to be one of the television highlights of the year.
JB Perrette, CEO and president of global streaming and games, spoke of the focus on profitability, echoing a sentiment among the investment community in light of slowing subscriber growth at companies like streaming pioneer Netflix.
Financials
Warner Bros Discovery's pro-forma revenues reached $9.83bn for the quarter after a 1% drop, however there was a $3.4bn net loss due in part to $2bn of amortisation of intangibles, $983m merger costs and more than $1bn in restructuring costs. Revenues at the studios business climbed 4% to $2.79bn.Adjusted EBITDA was $1.66bn.
Direct-to-consumer (DTC) subscribers have reached 92.1m worldwide after a 1.7m gain over Q1, adjusted for the recently merged company's new DTC subscriber definition which excludes 10m legacy Discovery non-core subscribers and unactivated AT&T mobility subscribers from the Q1 subscriber count.
DTC revenues increased 4% by for $2.23bn for the quarter while revenues at the studios business climbed 4% to $2.79bn.
Cash provided by Warner Bros Discovery operating activities increased to just over $1bn and reported free cash flow increased to $78m. The company ended the quarter with $3.89bn cash on hand and gross debt of $53bn.