Team will be based in London and Burbank, and follows an expanded partnership between the studio and J.K. Rowling.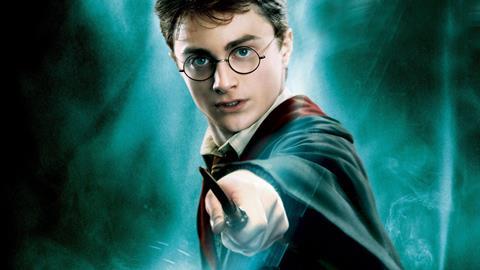 Warner Bros. Entertainment has created a Harry Potter Global Franchise Development (HPGFD) team, based in both London and Burbank. The move follows last year's announcement that the studio had formed an expanded creative partnership with J.K. Rowling.
The team will be led by Josh Berger, president and MD of Warner Bros. UK, Ireland and Spain, who now adds president of HPGFD to his current role.
According to a statement, the team will "develop and execute a high-level strategic vision for the Harry Potter brand and its ancillary businesses, working closely with J.K. Rowling's team at The Blair Partnership and other internal and external stakeholders and partners".
Berger will be supported by Polly Cochrane, based in London, and Paul Condolora, based in Burbank, who joins the company this week.
Despite the eight-movie series ending in 2011, the Potter franchise has continued to flourish with the Warner Bros. Studio Tour London; the recent opening of The Wizarding World of Harry Potter at Universal Studios Japan and the expansion of The Wizarding World of Harry Potter at Universal Studios Florida; a suite of Harry Potter digital services and products including J.K. Rowling's own initiative, Pottermore; and a future Harry Potter stage play, which will open in London's West End next year.
A spin-off film series is also in the works, written by Rowling, and beginning with Fantastic Beasts and Where to Find Them.
Cochrane, who is currently SVP and group marketing director, Warner Bros. UK & Ireland, will add the new responsibility of SVP and chief marketing officer, HPGFD to her existing remit.
Condolora takes up the newly created role of SVP, HPGFD and Harry Potter Digital in Burbank and will lead the business development around Harry Potter, with a focus on digital opportunities.
He joins from Turner Broadcasting System, where he was most recently SVP, strategic development and business operations in its animation, young adults and kids media division, responsible for the business growth of three networks: Adult Swim, Boomerang and Cartoon Network.
Also moving over to the team will be London-based Suzie Boavida who takes up the role of business development director, HPGFD.
Boavida will work with Condolora on business development, particularly in the areas of new markets and revenue streams, in close collaboration with the rest of the HPGFD team – Burbank-based Xochitl Ruiz, Moira Squier, Angela Kato-Alvarez, Christine Kittelsen, Cynthia Gonzalez and Rebecca Muh, and Fiona Hickley in London.