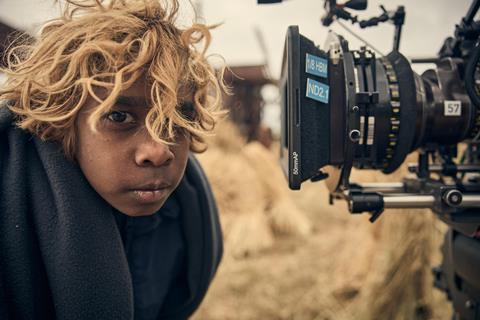 First Nations filmmaker Warwick Thornton's anticipated new drama The New Boy has wrapped production in South Australia.
The feature has received major funding from Screen Australia's First Nations department, alongside Fremantle and Gretel Packer's Longbridge Nominees, who join producers Kath Shelper for Scarlett Pictures; and Cate Blanchett, Andrew Upton, Georgie Pym and Coco Francini for Dirty Films.
Newcomer Aswan Reid has been cast as the lead, alongside Blanchett, The Sapphires star Deborah Mailman and Wayne Blair, who directed The Sapphires.
Set in 1940s Australia, The New Boy is the story of a nine-year-old Aboriginal orphan boy, played by Reid, who arrives in the dead of night at a remote monastery, run by a renegade nun, Blanchett, where his presence disturbs the delicately balanced world.
Screen Australia's First Nations Department provides major production investment in association with Screen NSW and the South Australian Film Corporation. Roadshow Films is handling distribution in Australia and New Zealand.
Thornton previously won the special jury prize at Venice and the Platform Prize at Toronto for 2017 title Sweet Country, and the Caméra d'Or at the 2009 Cannes for Samson And Delilah.