Tom Cullen, who rose to fame with his breakthrough role in Andrew Haigh's Weekend, has completed shooting on his debut as a writer and director.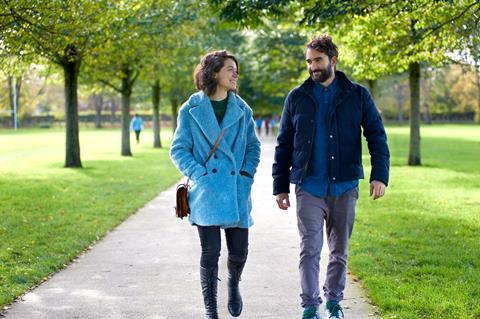 Set over a six-year period, Pink Wall stars Tatiana Maslany (Orphan Black) and Jay Duplass (one half of the directing and producing team the Duplass brothers) in the story of a couple's struggles with the pressures of gender expectations and the conflict between life and ambition.
The film was shot in Cullen's hometown of Rhayader, Wales, and was filmed using an improvisational technique built out of a short script.
The producers on the project are Maggie Monteith for Dignity Film Finance and Talland Films, Jamie Adams and Richard Ellis for Twenty Dollar Pictures. Chris Reed of Freebie Films acts as executive producer.
London-based AMP International is handling world sales.
Cullen, who recently appeared in BBC series Gunpowder, commented: "I have had Pink Wall bubbling around in my head for a couple of years and it was an utterly thrilling experience to see my vision interpreted by such incredible actors and crew. I feel very lucky to have been given the trust by my amazing producers and actors to allow my little story to be told."
Maggie Monteith added: "I have been looking to be part of a film project with all these immensely talented people for some time. This film reminds me of the wonderful French films that partly set my path here, and I hope and believe that everyone will be seduced by its relevance and artistry."