Six-part series will be adapted by War And Peace scribe Andrew Davies.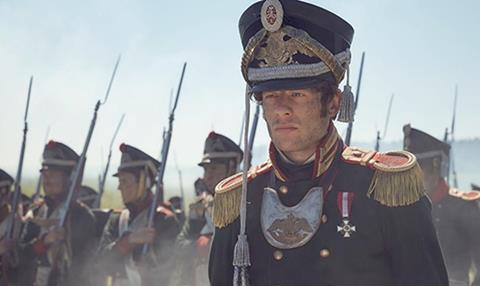 BBC1 has commissioned a six-part adaptation of Victor Hugo's 19th century classic Les Misérables from the team behind War & Peace [pictured].
The 6 x 60-minute series will be adapted by War And Peace screenwriter Andrew Davies and co-produced by the drama's producers Lookout Point and BBC Studios, in association with Weinstein Television.
Lookout Point first mooted the second Weinstein collaboration back in February after War And Peace closed with a consolidated average audience of 7.1m (24.3%).
The series will tell the story of Jean Valjean, a former convict unable to escape the shadow of his past life, and his relentless pursuit by the chilling police officer Javert, against the backdrop of civil unrest in France.
The series was commissioned by director of content Charlotte Moore and acting drama of BBC drama commissioning Lucy Richer.
The executive producers will be Davies, Bethan Jones for BBC Studios, Faith Penhale and Simon Vaughan for Lookout Point and Harvey Weinstein.
BBC Worldwide will distribute the series, with Weinstein Television distributing in US and China.
Penhale joined Lookout Point in February to spearhead the company's move into creative production, having originally been an international financing entity.
She previously headed up the BBC in-house production hub responsible for Doctor Who and Casualty.
Moore said: "BBC1 viewers can expect the same quality and scale from the team behind War And Peace in this epic tale of redemption and the healing power of love."
It is the first drama commission for BBC Studios since the unit separated from the BBC and began to restructure ahead of its commercial launch next year.
Lookout Point joint chief executive Penhale added: "It's a privilege to be working with Andrew, Harvey and the BBC again to bring Hugo's searingly relevant masterpiece, and his biggest achievement, faithfully to life for a modern audience."
Weinstein described the series as "an intense and serious drama that will find contemporary relevance to what's going on in the world today".
He added: "I think the BBC and Weinstein Television collaboration are a new paradigm in the telling of classics - they're modern and yet respectful. With the exception of James Bond, nobody does it better than Andrew Davies."