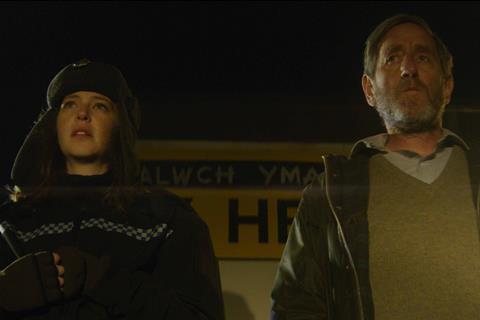 Great Point Media has sold Welsh crime thriller The Toll to key territories, at last month's Pre-Cannes Screenings.
It has a deal for UK-Ireland and Australia-New Zealand with Signature, which will release the film in late August in the UK and Ireland.
Further deals include France with Family Films, and the US with Samuel Goldwyn Films.
"This year's Pre-Cannes set-up allowed buyers the extra time needed to give each film the attention it deserves, which resulted in more thorough negotiation and better-structured deals," said Toby Melling, VP of sales at Great Point.
Welsh filmmaker Ryan Andrew Hooper's directorial debut is a darkly comic thriller about a lone toll booth operator with a past that is fast catching up with him.
Kill List's Michael Smiley leads the cast, alongside Annes Elwy, Iwan Rheon, Paul Kaye, Julian Glover and Steve Oram.
Shot in late 2018, it is written by Matt Redd, and produced by Mark Hopkins and Vaughan Sivell of Western Edge Pictures. Backers include Ffilm Cymru Wales and the BFI.