EXCLUSIVE: Cuban-Spanish cosmonaut comedy Sergio & Sergei is directed by Ernesto Daranas.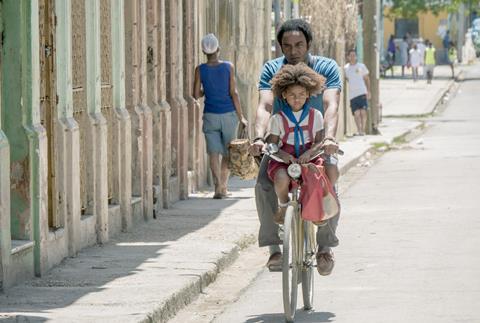 WestEnd Films has boarded world rights to Sergio & Sergei, the Cuban-Spanish comedy co-starring Ron Perlman.
Cuban director Ernesto Daranas' (Behavior) 1991-set film, currently in post-production and inspired be real events, follows Sergei, the last Soviet Cosmonaut, who is floating aimlessly above the planet on the space station Mir following the breakup of the Soviet Union.
One night on the radio he makes a connection with Sergio, a Marxism philosophy professor in Havana who is struggling to make ends meet in a now crumbling Cuba.
Tomás Cao (Habana Blues, Viva) stars as Sergio and his daughter Mariana is played by Ailín de la Caridad Rodriguez.
Héctor Noas plays Sergei and Ron Perlman rounds out the cast.
Jaume Roures and Javier Méndez from Mediapro are respectively producing and executive producing, alongside producers Ramón Samada, Joel Ortega and executive producers Adriana Moyá and Danilo León.
The screenplay was written by Ernesto and Marta Daranas.